OUR TOWN DAYTON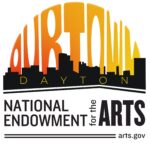 Culture Works has been awarded an Our Town Grant from the National Endowment for the Arts (NEA) to mobilize local artists to create a community-developed art installation at the Edgemont Solar Garden in West Dayton.
A key component of the project is providing emerging artists who participate with coaching in entrepreneurial skills and community engagement. Culture Works has selected a team of established artists with experience in business and community projects to share their experiences and offer mentoring throughout the training and community-based work to foster artist and program success. Artist participants will gain valuable insight into the business-side of being an artist and will help transform a part of our community.
The deadline to apply has passed as of Tuesday, January 10, 2023.
The deadline to apply to be a part of Our Town Dayton has passed.
Learn More
ARTIST OPPORTUNITY GRANTS
About the Program
The Artist Opportunity Grant Program is intended to provide financial assistance to Montgomery County artists to further their careers through professional development opportunities and through opportunities associated with new works. This program is made possible by funding from the Montgomery County Arts and Cultural District (MCACD) and is administered by Culture Works. The program has nurtured the careers of 76 artists and awarded over $190,000 since launching in 2016.
PROGRAM GOALS
Artist Opportunity Grants help advance the careers of individual artists by supporting expenses related to specific, unique opportunities that have the potential to significantly impact an artist's work and professional development. The purpose of these grants is to empower artists at critical stages in their creative lives. The goal is to assist artists in Montgomery County in furthering and innovating their work, to elevate the quality and raise the profile of individual artistic work in the region, and to help artists achieve their artistic and career goals through the pursuit of new works or professional/career development opportunities in the field, thereby making them competitive in the creative marketplace. Grants are intended to fund an artist's vision or voice, regardless of the level of his or her artistic career point (emerging, mid-career, mature) or genre.
The Montgomery County Arts & Cultural District is providing $60,000 for the 2022-2023 application cycle. Applicants may request between $500 and $3,000 for projects and opportunities taking place between March 1, 2023 and February 29, 2024.

Read the full 2022-2023 Artist Opportunity Grant Guidelines here.
2022-2023 Timeline
Monday, October 3, 2022 - Application opens.
Thursday, October 27, 2022 at 12pm EST - Virtual Artist Opportunity Grant Info Session for first-time applicants via Zoom. View a recording of the session here. Download the presentation slides here.
Friday, December 2, 2022 - Deadline to apply, 11:59pm EST.
Thursday, January 19, 2023, 9:00am-2:00pm - Virtual public panel meeting via Zoom. During this meeting, panelists discussed applications and determined their funding recommendations. Panel recommendations are subject to final review and approval by the MCACD Board of Trustees. View a recording of the meeting here. View the meeting agenda here.
March 2023 - Culture Works begins issuing grant payments. (Grants are paid in one lump sum 30 days prior to each grantee's project start date and following completion of their grant agreement).
February 29, 2024 - Funded projects must be completed.
ADDITIONAL INFORMATION ABOUT THE PROGRAM:
DAYTON REGION ARTS RENEWAL GRANTS
Congratulations to the 24 organizations and 21 artists awarded Dayton Region Arts Renewal Grants for 2022-2023! Read about the grantees here.
About the Program: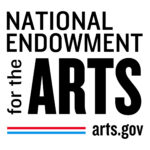 In summer 2022, Culture Works launched a one-time grant initiative, the Dayton Region Arts Renewal Grant program, to support jobs in the arts sector, keep the doors open to arts organizations in our community, and assist the field in its response to and recovery from the COVID-19 pandemic. This funding opportunity was made possible by a one-time $500,000 grant to Culture Works—the Dayton Region's arts funding, advocacy, and service organization—from the National Endowment for the Arts' American Rescue Plan (ARP) Subgranting program.
In fall 2022, Culture Works awarded $436,000 in Dayton Region Arts Renewal Grants to area nonprofit arts and cultural organizations and individual artists. Over the next year, funded organizations will use Dayton Region Arts Renewal Grants of up to $15,000 to offset staff salaries, facilities costs, and other expenses related to day-to-day operations. Individual artists will use grants of up to $5,000 complete creative projects that foster both professional growth and community engagement. Read more about the Dayton Region Arts Renewal Grantees here.
Learn More:
Click here for the Dayton Region Arts Renewal Grant Guidelines for Organizations
Click here for the Dayton Region Arts Renewal Grant Guidelines for Individual Artists
Read the June 2022 Notice of Funding Opportunity here
Read the November 2021 press release announcing the NEA grant here
---
Panel Meetings: September 13-16, 2022
During these virtual public meetings, grant panelists discussed applications and determined their funding recommendations.
All panelists reviewed and scored applications using an established rubric in advance of the public panel meetings, but the public deliberations provided an opportunity for panelists to hear each other's perspectives, and for applicants to hear specific, valuable feedback on their proposals.
View recordings of the panel meetings below:
OPERATING SUPPORT FOR ORGANIZATIONS
COMMUNITY ARTS GRANTS
About the Program: Community Arts Grants provide general operating support to organizations that enrich and inspire the Dayton Region through world-class performances, exhibitions, and acclaimed educational programs for all ages. Applicants are placed into one of the following categories based on their annual budget:
General Operating Support (GOS) - Organizations with annual budgets of $500,000 to $10 million
Community Arts Development (CAD) - Organizations with annual budgets of $100,000 to $499,999
The funding for these grants comes from our annual Campaign for the Arts—a community-wide fundraising effort that draws support from thousands of individuals, local companies, and foundations.
For the 2022-2023 arts season, Culture Works provided Community Arts Grants to 10 organizations: Bach Society of Dayton, The Contemporary Dayton, the Dayton Art Institute, Dayton Contemporary Dance Company, Dayton Performing Arts Alliance, Dayton Public Radio (WDPR), The Human Race Theatre Company, K12 Gallery & TEJAS, Muse Machine, and the Springfield Symphony Orchestra.
PROJECT SUPPORT FOR ORGANIZATIONS
MONTGOMERY COUNTY
SPECIAL PROJECTS GRANTS
**Submit your Intent to Apply for 2023-2024 funding by March 3, 2023 at 4pm**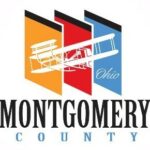 The Special Projects Grant program provides funding for organizations to create arts and cultural projects that engage the Montgomery County community. This program is made possible by funding from the Montgomery County Arts and Cultural District (MCACD), with support from the Board of County Commissioners, and is administered by Culture Works. The MCACD is providing $300,000 to support the 2023 Special Projects Grant program.
Small to mid-sized arts and cultural organizations, other nonprofits, schools, colleges and universities, municipalities and government agencies located in Montgomery County can apply for up to $10,000 to support arts and cultural projects--such as festivals, exhibitions, performances, artists' series, and in-school arts programming. Organizations with arts and culture-focused missions may also use the grants to complete capacity building projects such as strategic plans, board development, marketing and branding initiatives, website development, staff professional development training, and feasibility studies.
Collectives and other unincorporated organizations may also apply in partnership with a nonprofit, tax-exempt fiscal agent. Arts and cultural organizations--and their auxiliary groups--that already receive general operating support from the MCACD are not eligible to apply.
Read the full 2023 Special Projects Grant Program Guidelines here.
---
2023-2024 TIMELINE:
2023 Special Projects Grant Info Session:
Wednesday, February 8, 2023
Noon-1:15pm via Zoom
Culture Works and the MCACD invite interested organizations to attend this free, virtual info session to learn more about the program guidelines, eligibility requirements, and application process. View the recording here. Download the slides here.
Project Ideation Sessions:
Wednesday, February 15, 2023, 11am-1pm and 6-7pm
Wednesday, February 22, 2023, 11am-1pm
via Zoom Register for a session here.
Is your Montgomery County organization interested in applying for a 2023 Special Projects Grant but unsure whether your project is a good fit? Culture Works and the Montgomery County Arts and Cultural District (MCACD) staff will host Project Ideation Sessions for organizations to have a quick chat with us, brainstorm, and get feedback on your project ideas. Check back soon for a link to register.
Intent to apply form deadline: Friday, March 3, 2023, 4pm. Organizations must submit an intent to apply through our application platform, e-CImpact. Culture Works and the MCACD will review all intent to apply forms for eligibility, and approved organizations will be invited to complete the full grant application beginning in late March.
Application deadline: Wednesday, April 26, 2023, 4pm. Download a sample application here. Download a sample project budget worksheet here.
Public Grant Panel Meetings:
June 2023
At these meetings, grant panelists will discuss applications and make funding recommendations. All funding recommendations must be reviewed by the MCACD board for final approval. Following the MCACD board's approval, applicants will receive written notification of the results of their grant applications along with panel comments (by early July).
We've switched to a new application platform, e-CImpact. If you need to access an application from a previous cycle (2020, 2021), you can sign into CommunityForce here.
Questions? Contact Karen Maner, Culture Works Director of Grantmaking, at kmaner@cultureworks.org.
LEONARD P. ROBERTS MEMORIAL SCHOLARSHIP
**Now accepting applications!**
The Culture Works Leonard P. Roberts Scholarship was established in 1993 in honor of Mr. Roberts, who was the Chairman of the Dayton Performing Arts Fund (now Culture Works) at the time of his death. Since the first scholarships were awarded in 1994, more than $400,000 from the Leonard P. Roberts Scholarship Fund has been provided to 200 students to assist them in their educational pursuits.
Culture Works is pleased to offer scholarships to students who demonstrate participation in and patronage of the arts. Candidates must be graduating high school seniors living in the Dayton Region (Butler, Clark, Darke, Greene, Miami, Montgomery, Preble, or Warren County) or college students at any level who live in and attend college in the Dayton Region. Priority will be given to students majoring in arts disciplines, business, and engineering; however, all majors may apply. Scholarships will be awarded in the amount of $1,000 - $4,000.
SCHOLARSHIP ELIGIBILITY CRITERIA:
Be a graduating high school senior living in the Dayton Region (Butler, Clark, Darke, Greene, Miami, Montgomery, Preble, or Warren County); OR be a college student living in and attending school in the Dayton Region
Plan to be a full-time student for the entire upcoming academic year
Demonstrate participation in the arts
Have a minimum 2.0 cumulative GPA
Apply Now