OPERATING SUPPORT FOR ORGANIZATIONS
2020 GRANT APPLICATION PROCESS
COMMUNITY ARTS GRANTS
Culture Works provides Community Arts Grants to organizations that enrich and inspire the Dayton Region through world-class performances, exhibitions, and acclaimed educational programs for all ages.
The funding for these grants comes from our annual Campaign for the Arts—a community-wide fundraising effort that draws support from thousands of individuals, local companies, and foundations.
In 2019-2020, Culture Works provided Community Arts Grants to 10 organizations: Bach Society of Dayton, The Contemporary Dayton, the Dayton Art Institute, Dayton Contemporary Dance Company, Dayton Performing Arts Alliance, Dayton Public Radio (WDPR), The Human Race Theatre Company, K12 Gallery & TEJAS, Muse Machine, and the Springfield Symphony Orchestra.
A panel of individuals will evaluate grant applications based on a set of criteria designed to determine evidence of:
PUBLIC BENEFIT & ACCESS : (45 POINTS)
ARTISTIC & CULTURAL VIBRANCY: (35 POINTS)
ORGANIZATIONAL CAPACITY: (20 POINTS)
PROJECT SUPPORT FOR ORGANIZATIONS
MONTGOMERY COUNTY
SPECIAL PROJECTS GRANTS
IMPORTANT UPDATE REGARDING COVID-19:
The original 2020 Special Projects Grant timeline (see below) specified that each organization that submitted an intent to apply would receive notification of their eligibility and, if eligible, an invitation to complete the full grant application in mid-March. As a result of the COVID-19 pandemic, many organizations now face uncertainty regarding the projects—particularly public events—for which they intended to apply for funding. In light of this, we are postponing the next phase of the application process while the MCACD, Culture Works, and our community partners gather information and plan the best course of action to support your needs and those of the larger arts and cultural sector in this time.
If your organization submitted an intent to apply, you will receive ongoing updates at the email address you provided. If you have questions or concerns, contact Karen Maner, Culture Works Grants Manager, at kmaner@cultureworks.org.
---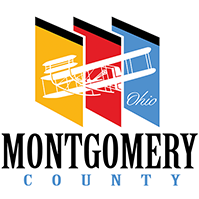 Culture Works and the Montgomery County Arts and Cultural District (MCACD) are pleased to announce a new grant program for organizations creating arts and cultural experiences in Montgomery County. The MCACD is providing $150,000 for the 2020 Special Projects Grant program, which will be administered by Culture Works.
Small to mid-sized arts and cultural organizations, other nonprofits, schools, colleges and universities, municipalities and government agencies located in Montgomery County can apply for up to $10,000 to support arts and cultural projects taking place between July 1, 2020 and June 30, 2021. Collectives and other unincorporated organizations may also apply in partnership with a nonprofit, tax-exempt fiscal agent. Arts and cultural organizations–and their auxiliary groups–that already receive general operating support from the MCACD are not eligible to apply.
Read the full 2020 Special Projects Grant Program Guidelines here.
HOW TO APPLY
To apply for a Special Projects Grant, organizations are required to:
Attend a free grant info session.

Culture Works will host two sessions in the 2nd floor Community Room at the Dayton Metro Library Main Branch: Monday, February 10, 2020 from 3:30-5:00pm and Tuesday, February 18, 2020 from 4:30-6:00pm. Register here.

Submit an online Intent to Apply form by February 29, 2020.

Culture Works and the MCACD will review all Intent to Apply forms for eligibility, and approved organizations will be invited to complete the full grant application. Access the intent to apply form here.
If eligible, complete the online grant application by April 30, 2020. View a Sample Application here.
The Special Projects Grant application process has been temporarily postponed. Please see the section above for an update regarding COVID-19.
Access Your Intent to Apply Form
ARTIST OPPORTUNITY GRANTS
Congratulations to the 2020 Artist Opportunity Grantees! Read about this year's grant recipients and their projects here.
The Artist Opportunity Grant Program is intended to provide financial assistance to Montgomery County artists to further their careers through professional development opportunities and through opportunities associated with new works. This program is made possible by funding from the Montgomery County Arts and Cultural District (MCACD) and is administered by Culture Works.
PROGRAM GOALS
Artist Opportunity Grants help advance the careers of individual artists by supporting expenses related to specific, unique opportunities that have the potential to significantly impact an artist's work and professional development. The purpose of these grants is to empower artists at critical stages in their creative lives. The goal is to assist artists in Montgomery County in furthering and innovating their work, to elevate the quality and raise the profile of individual artistic work in the region, and to help artists achieve their artistic and career goals through the pursuit of new works or professional/career development opportunities in the field, thereby making them competitive in the creative marketplace. Grants are intended to fund an artist's vision or voice, regardless of the level of his or her artistic career point (emerging, mid-career, mature) or genre. Grants typically range from $500 to $3,000.
ADDITIONAL INFORMATION ABOUT THE PROGRAM:
LEONARD P. ROBERTS MEMORIAL SCHOLARSHIP
STUDENT SCHOLARSHIP
The Culture Works Leonard P. Roberts Scholarship was established in 1993 in honor of Mr. Roberts, who was the Chairman of the Dayton Performing Arts Fund (now Culture Works) at the time of his death. Since the first scholarships were awarded in 1994, more than $400,000 from the Leonard P. Roberts Scholarship Fund has been provided to 200 students to assist them in their educational pursuits.
Culture Works is pleased to offer scholarships to students who demonstrate participation in and patronage of the arts. Candidates must be graduating high school seniors living in the Dayton Region (Butler, Clark, Darke, Greene, Miami, Montgomery, Preble, or Warren County) or college students at any level who live in and attend college in the Dayton Region. Priority will be given to students majoring in arts disciplines, business, and engineering; however, all majors may apply. Scholarships will be awarded in the amount of $1,000 – $4,000.
SCHOLARSHIP ELIGIBILITY CRITERIA:
Be a graduating high school senior living in the Dayton Region (Butler, Clark, Darke, Greene, Miami, Montgomery, Preble, or Warren County); OR be a college student living in and attending school in the Dayton Region
Plan to be a full-time student for the entire upcoming academic year
Demonstrate participation in the arts
Have a minimum 2.0 cumulative GPA
APPLY NOW