$450,000 Recovery Funding Available to Artists and Arts Organizations
Thursday, June 9, 2022, Dayton, OH – Culture Works revealed plans today for a new two-year initiative, the Dayton Region Arts Renewal Grant Program, that will provide funding opportunities for local individual artists and arts organizations.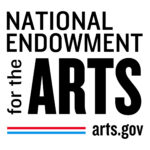 This funding opportunity is made possible by a one-time $500,000 grant to Culture Works—the Dayton Region's arts funding, advocacy, and service organization—from the National Endowment for the Arts' American Rescue Plan (ARP) Subgranting program. Dayton Region Arts Renewal Grants are intended to support jobs in the arts sector, keep the doors open to arts organizations in our community, and assist the field in its response to and recovery from the COVID-19 pandemic.
Culture Works will award up to $350,000 in Dayton Region Arts Renewal Grants to area nonprofit arts and cultural organizations and up to $100,000 to individual artists. Culture Works will retain $50,000 to support the costs of grant administration for the duration of the program.
Eligible organizations can request grants of up to $15,000 in general operating support, and individual artists can request up to $5,000 in project support.
Funding priority will be given to projects and organizations that engage underserved populations, such as those whose opportunities to experience the arts are limited by geography, ethnicity, economics, or disability, as well as applicants who have been negatively impacted by the pandemic and have not received other COVID-related funding.
"We want to make certain that everyone in the Dayton Region's creative economy can continue to flourish and grow," said Lisa Hanson, President & CEO. "This new grant program will help us get much-needed resources into the hands of artists and arts organizations who are still facing economic barriers that are preventing them from living to their fullest potential."
To apply for a Dayton Region Arts Renewal Grant:
Applicants are encouraged to attend a free virtual information session.
All applicants, including individuals and those applying on behalf of an organization, must apply through the Culture Works online grant platform. Please visit www.cultureworks.org/apply-for-funding for more information. Culture Works will begin accepting applications on July 1, 2022, and the deadline to apply will be at 4pm on August 5, 2022. Late applications will not be accepted.
Following the application deadline, independent panels of arts administrators, artists, and other community leaders will review applications independently and evaluate them across four scoring areas: artistic excellence, artistic merit, potential impact, and administrative capability. Panelists will discuss applications and make their final funding recommendations during virtual public panel meetings in September.
Full eligibility requirements, guidelines, and terms and conditions for the Dayton Region Arts Renewal Grant program will be shared via the Culture Works website at www.cultureworks.org/apply-for-funding/#arts-renewal.
For more information about grant opportunities available through Culture Works, visit cultureworks.org or contact Karen Maner, Director of Grantmaking, at kmaner@cultureworks.org or Hannah Gregory, Grantmaking Associate, at hgregory@cultureworks.org.
#     #     #
 ABOUT CULTURE WORKS
Culture Works is the funding, advocacy, and service organization that passionately inspires, supports, and sustains arts and culture in the Dayton Region. As the united arts fund and arts service agency for the Dayton Region, Culture Works believes that creating and maintaining a vibrant and attractive community filled with quality arts brings measurable and immeasurable value to our citizens. Call 937-222-ARTS or visit www.CultureWorks.org to make a donation, learn more about the programs we fund, and find ways to support local art and culture.