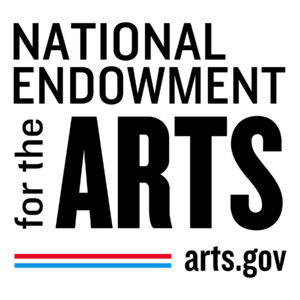 Culture Works congratulates the 24 local arts and cultural organizations and 21 artists awarded $436,000 in funding through the Dayton Region Arts Renewal Grant program.
The Dayton Region Arts Renewal Grant program was created to support jobs in the local arts sector, keep the doors open to the region's arts organizations, and assist the field in its response to and recovery from the COVID-19 pandemic. The program was made possible by a one-time National Endowment for the Arts (NEA) American Rescue Plan (ARP) Subgranting award. Culture Works was one of 66 organizations nationwide—and one of only two in Ohio—to receive this type of NEA funding.
Dayton Region organizations and artists applied for the grants in July 2022, and in September, review panels of arts administrators, artists, and community leaders from across the state discussed applications and made funding recommendations at a series of public meetings.
Over the next year, funded artists will use Dayton Region Arts Renewal Grants of up to $5,000 to complete creative projects that foster both professional growth and community engagement. Funded organizations will use grants of up to $15,000 to offset staff salaries, facilities costs, and other expenses related to day-to-day operations. 
---
Dayton Region Arts Renewal Grantees
Individual Artists and Funded Projects:
Nicholaus Arnold
One Giant Leap: An exhibition of Nicholaus Arnold's newest works taking place at Divisible Gallery located at Front Street Studios.
nicholausarnold.com
Joyce Barnes
Toussaint L'Ouverture – A Negro History Drama in Five Acts: An adaptation and performance of a play written in 1910 by Col. Charles Young about the Haitian Revolution and its Leader, Toussaint L'Ouverture
Karol Brown
Harriet Tubman, Love, Leadership and Legacy–A Social Emotional Learning Curriculum: An educational project based on the Ohio learning standards for Social Studies, Performance Art, Social Emotional Learning (SEL), and English Language Arts, (ELA) that will share the life of Harriet Tubman to teach self-love, self-empowerment, compassion and community responsibility.
karolvbrown.com
Stefan Chinov
Iron Casting and Two Regional Solo Exhibitions: Completion of work for, and installation of, solo exhibitions at the Anne Vaccaro and David Myers Gallery at Edison State Community College in Piqua and at Dutoit Gallery at Front Street in Dayton.
stefanchinov.com
Tess Cortes
3D-AR Native Flower Project: A series of 3D Augmented Reality animations of native flowers found in the Stillwater River area.
tesscortes.net
Amy Deal
ArtHealth Together: A collaborative project empowering Dayton-area middle school students to work together to create artwork to foster comfort and calm for both patients and employees at Five Rivers Health Center.
amydeal.com
Jamaal Durr
Creatively Speaking – Healing with Hues: A solo pop-up art event featuring never-before-seen work from artist Jamaal Durr that focuses on the challenges facing Black Men and their mental health.
Mikee Huber
Photography Services for Professional Development: High-quality documentation of Mikee Huber's body of work by a professional photographer.
mikeehuber.square.site
Glenna Jennings
Gem City Market at At the Table: A photographic series documenting a broad range of Daytonians coming together over food and drink to celebrate the food justice work of Gem City Market member-owned grocery cooperative.
glennajennings.com
Ashley Jonas
Endings and Eternity: A solo exhibition of Jonas's work taking place from January-March of 2023 at Wright State University's Robert and Elaine Stein Galleries that explores our relationships to place, loss and how important human connection is to our well-being.
ashleyjudejonas.com
G. Scott Jones
(Undecided) Songs Based on Experiences in the Lives of Black and Indigenous People of Color in Dayton: A set of musical works, accompanied by visual art, that describe the lived experiences, challenges, achievements, strength and dignity of Black and Indigenous People of Color, with special emphasis on members of the LGBTQIA+ communities.
gscottjones.com
Sharon Leahy
One HeartBeat: An immersive, site- specific arts experience designed to people together with rhythm, tone, word and movement.
Michael London
Native Voices: Native Voices listens to the voices of Native American Indians and Native Descendants living in the Dayton community and reflects the spirit of these stories in a new work for the theatre.
michaelmlondon.com
Jesse Ly
New Work: Further development of new work that combines elements of photography, sculpture, and installation.
jessely.com
James McCutcheon
Guitar Man in Our Libraries: Performances of McCutcheon's "Guitar Man" and "Guitar Man Does Science" programs at regional libraries.
mccutcheonmusic.com
Mychaelyn Michalec
Mentoring the Next Generation & Expanding My Practice: This project provides paid studio assistant mentorship to underrepresented artist communities while expanding Michalec's own studio practice.
mychaelynmichalec.com
Sarah Richard
The Great Gem City Throw Down: An inspired spin-off of the beloved "Great Pottery Throwdown" that provides an opportunity for potters, hobbyists, and non-potters to learn and share techniques and processes.
Erin Smith Glenn
HAIRITAGE: A Culture Journey & Adornment Experience: An enrichment experience, unveiled and exhibited as BIPOC hair art, diverse and innovative visual art, music, literature, live demonstrations and topped off with the unique visual, historical and celebratory exhibition and display of the almighty durag.
Stephen Starr
The Meadowdale High School Student Journalism Workshop: A 14-session community journalism and writing workshop for students of Meadowdale High School in northwest Dayton.
stephenstarrprojects.com
Terry Welker
Westcott Callas: A three-season temporary sculpture installation, reconfigured periodically in the Westcott House Garden.
welkerstudio.com
Countess V Winfrey
"Under the Sun"- An Improvisational Arts Experience: A free outdoor improvisational performance experience involving a collaboration of dancers, musicians, singers, poets, and other local artists of all genres.
---
Organizations:
America's Packard Museum
Caesar's Ford Theatre, Inc
The Contemporary Dayton
Dayton Art Institute
Dayton Contemporary Dance Company
Dayton Dance Conservatory Company
Dayton Literary Peace Prize Foundation
Dayton Live
Dayton Performing Arts Alliance
The Dayton Playhouse, Inc.
Friends of Levitt Pavilion Dayton
Friends of the Hartman Rock Garden
The Human Race Theatre Company
K12 Gallery & TEJAS
Miami Valley Symphony Orchestra, Inc.
The Mosaic Institute of Greater Dayton
Piqua Arts Council
Springfield Museum of Art
Springfield Symphony Orchestra
TheatreLab Dayton
Vandalia Youth Theatre
We Care Arts
Westcott House Foundation
Xenia Area Community Theater
---
Learn more about the Dayton Region Arts Renewal Grant program here.