Congratulations to the 2021 Special Projects Grantees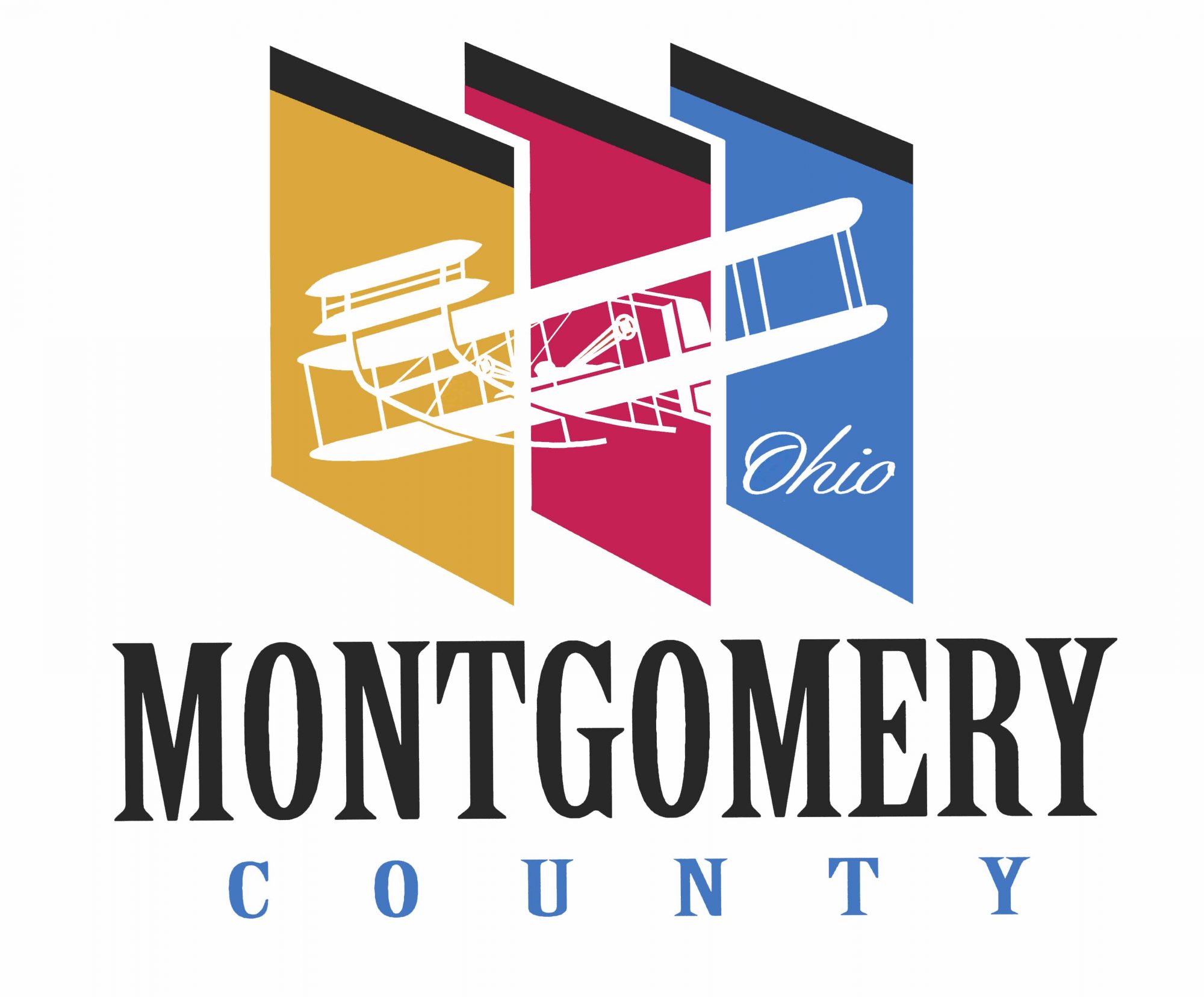 Culture Works and the Montgomery County Arts and Cultural District (MCACD) congratulate the 22 organizations selected to receive funding through the 2021 Special Projects Grant program.
Now in its second year, the Special Projects Grant program provides funding for nonprofits, schools, colleges, municipalities, and government agencies to create arts and cultural activities that engage the Montgomery County community. The program is funded by the MCACD and administered by Culture Works, the Dayton Region's united arts fund and arts agency.
Based on the recommendations of the 2021 grant panel, 22 Montgomery County organizations will receive grants totaling $169,459 to complete arts and cultural projects taking place through July 2022.
African American Visual Artists Guild
Black Heritage Through Visual Rhythms – February 26–May 22, 2022
The African American Visual Artists Guild (AAVAG), in collaboration with the Dayton Art Institute (DAI), will present this nationally recognized, juried art exhibition to provide people of the Greater Miami Valley and beyond with an opportunity to experience the diversity, beauty, and power of art produced across the country by artists of African descent.
---
Bach Society of Dayton
"Renewed" – A Celebration of Paul Laurence Dunbar – May 22, 2022
Bach Society of Dayton will join the community in celebrating the 150th anniversary of the birth of Dayton's own poet Paul Laurence Dunbar by commissioning three new choral works set to Dunbar's poetry, which will premiere at their spring concert.
---
City of Vandalia
Vandalia Mural Project
Vandalia will create the city's very first mural on a prominent building in its downtown.
---
Co-op Dayton
A New Public Artwork at the Gem City Market
Co-op Dayton will commission a new public artwork to be installed at the newly built cooperative grocery store, Gem City Market. Led by artists living and working in the neighborhood, with engagement from the community, the mural's creation will reflect the cooperative principles of community building, democratic process, and shared ownership.
---
Dare to Defy Productions
Charlie and Doggy and the Song at the Edge of the World – January 2022
Dare to Defy Productions will produce the new musical Charlie and Doggy and The Song at the Edge of the World. Described as "an original, sea-faring musical adventure," the musical was written by local writer/composers Philip Drennen and Skyler McNeely and is set to premiere in January 2022.
---
Dayton Fellowship Club
Restart the Arts: Boards of Recovery – Exhibition Dates TBA
Dayton Fellowship Club will expand creative learning opportunities by offering educational visual arts experiences that encourage young African American youth to reengage and rediscover the arts. Led by artist Morris Howard, the participating young artists will work together to create an eight-panel traveling exhibit of paintings depicting African American children engaging in various mediums of art and art performance.
---
Dayton Liederkranz-Turner
GermanFest Picnic – August 2021
Dayton Liederkranz-Turner presented their annual GermanFest Picnic, a three-day celebration of the Miami Valley's rich German heritage. In addition to the usual features of German food, bier, and music, this year's Fest highlighted the annual rituals of Fasching (the German version of Mardi Gras) in its many variations.
---
Dayton Literary Peace Prize Foundation
Dayton Literary Peace Prize Student Author Series – October 14, 2021
As part of its Student Author Series program, the Dayton Literary Peace Prize (DLPP) will host a conversation with author Yaa Gyasi, the 2017 Dayton Literary Peace Prize Fiction Runner-up for Homegoing. In addition to the event, the DLPP will create and publish a curriculum for participating teachers, professionally tape the program for future use by participating schools, photographically archive the program, and provide books to a number of participating Montgomery County schools.
---
Dayton Metro Chapter of the Barbershop Harmony Society
Everyone in Harmony in Dayton – An A Capella Choral Fest – May 6, 2022
The Dayton Metro Chapter of the Barbershop Harmony Society will implement an innovative musical collaboration with a capella singing groups from the Miami Valley School, Wright State University, and other area schools. Choral groups will assemble for a community building Festival Workshop, led by Christopher Diaz, in which participants will explore a variety of musical styles, exchange musical gifts, and share in the camaraderie of singing. The program will culminate in a public performance celebrating the diversity of Dayton's a capella community.
---
Dayton Metro Library
Undesign the Redline: Video Production – Exhibit happening August 6 – September 25, 2021
Dayton Metro Library will incorporate video elements into the nationally touring exhibit Undesign the Redline, making its first stop in Dayton at the Main Library. Video elements will illuminate the content in a powerful way for those visiting in person, as well as reach potential attendees unable to attend due to the current pandemic.
---
Dayton Playhouse
Virtual FutureFest – July 2021
This July, Dayton Playhouse presented its 31st annual festival of dramatic new works, FutureFest, in a virtual environment. Begun In 1991, the festival has presented the first productions of over 150 new plays, providing engaging theatre for our audiences and professional, constructive feedback on scripts to the finalist playwrights from a panel of theatre professionals from across the nation.
wordpress.thedaytonplayhouse.com
---
Dayton Society of Artists
Dayton Society of Artists Workshop Series – Through June 2022
The Dayton Society of Artists (DSA) will present a variety of one-time workshops that focus on professional development needs for the practicing visual artist as well as workshops focused on introducing a medium, technique, or both to established visual artists and the community in general.
---
Downtown Dayton Partnership
Art in the City – August 2021
In early August, thousands of community members joined businesses, arts organizations, and 400 artists to "paint, perform, and party" as part of the Downtown Dayton Partnership's Art in the City—a free, downtown-wide event featuring live performances, artistic demonstrations, and interactive art projects for the entire family to enjoy.
---
FilmDayton
FilmDayton Student Film Festival – Student Bootcamp, December 2021 (tentative); Festival, April 2022
FilmDayton will present a film festival featuring short films created by Dayton Region high school students. Leading up to the festival, students will have the opportunity to participate in a weekend-long filmmaking "bootcamp," where they can learn more about the craft of filmmaking, the art of collaboration, the importance of time management, and more from local professional filmmakers.
---
Front Street Global Artists Initiative
National Artist-Run Spaces Symposium – May 27–29, 2022
The Front Street Global Artists Initiative will convene artists, independent curators, community organizers, and gallerists from around the country for a National Artist-Run Spaces Symposium. Participants will explore common challenges facing community-based artist organizations, strategies and methods for overcoming them, and ways that artist-run spaces function within their communities to act as intermediaries between the neighborhood and the larger art world.
---
Miami Valley Symphony Orchestra
Young Diversity Artists Concert – May 27, 2022
The Miami Valley Symphony Orchestra will invite local young people to a free concert showcasing young black artists performing works by black composers who have shaped the course of classical music. Acclaimed pianist Awadagin Pratt, known for his musical insight and intensely involving performances, will participate as both soloist and conductor.
---
Musica
Encore! – A 30th Anniversary Season of Celebration – November 2021, February and May 2022
Musica, Dayton's Chamber Choir, will commission three new choral works by Stephen Aldredge, an acclaimed composer and faculty member at Wright State University, whose works have been performed around the world. The original compositions will be premiered as part of "Encore!"—the resumption of Musica's 30th Anniversary "Season of Celebration," which was put on pause due to COVID.
---
The Plaza Theatre Association
Classic Movie Series – Dates TBA
The Plaza Theatre Association will offer monthly showings of classic movies, featuring educational introductions by emcee Doug Sorrell.
---
Puerto Rican American and Caribbean Organization (PACO)
Dayton Hispanic Heritage Festival – September 18, 2021
The Puerto Rican American and Caribbean Organization (PACO) will present the 20th Hispanic Heritage Festival, which engages thousands of community members with music, dance, culinary art, and participatory experiences by artists from Ohio and beyond.
---
Rosewood Arts Centre, City of Kettering
Kettering Art Initiative (KAI)
Rosewood Arts Centre, with the City of Kettering, will be the home of Kettering's first public mural, created in collaboration with the community. Mural artist Nick Scrimenti, in partnership with the Dayton Printmakers Cooperative and the Kettering Public Schools, will be creating the mural with the help of a newly established teen apprentice program. The mural will be located on Rosewood Arts Centre and will coincide with the first major renovation of the former elementary school facility in over 55 years.
---
Vandalia Youth Theatre
Making Community Theatre Accessible to the Community – Through 2021
Vandalia Youth Theatre will work with community partners to present professionally filmed, ASL-interpreted, virtual performances to individuals with limited access to live theatre—particularly those impacted by COVID-19, such as residents of nursing homes and senior living facilities.
---
Washington Township RecPlex Town Hall Theatre
Dorothy in Wonderland – A Multi-Generational Theatre Experience – Dates TBA
Town Hall Theatre (THT) will expand its programming to offer acting, stage production, and costuming classes for adults and seniors. Participants will join THT's youth students on stage and behind the scenes to produce a multi-generational show for audiences, Dorothy in Wonderland.
---
Learn more about the Special Projects Grant program and how to apply here.