Congratulations to the 15 Montgomery County artists selected to receive grants through the 2017 Artist Opportunity Grant program!
The Artist Opportunity Grant program, which is funded by the Montgomery County Arts & Cultural District (MCACD) and administered by Culture Works, provides funding for Montgomery County artists of all disciplines to pursue professional development opportunities and complete new works. Applications are reviewed by an independent panel of artists, arts administrators, educators, and community leaders.
Based on the funding recommendations made by the panelists at a public meeting in mid-November 2017, a total of $37,975 will be awarded to this cycle's grantees in 2018:
Bridgette Bogle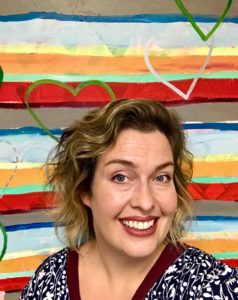 Opportunity: To professionally frame and promote her half of "Nothing Can Go Wrong," a two-person exhibition focused on anxieties and humor surrounding parenting–on view at Dutoit Gallery in March 2018.
Artist Statement: "My current body of work is mixed media painting referencing safety products for infants and children. Baby gates, crib bars, barriers and straps give parents the illusion of security in a world where many of the dangers which face our children are outside our control. My work contends with that duality by utilizing flimsy, hand-sewn materials, often constructed in a way that would be the opposite of protective."
---
Christie Cerio
Opportunity: To expand her directing experience into adult theatre by producing a Vaudeville show.
Artist Statement: "I found my passion for directing while I was in college. There I challenged myself with musicals and plays. During college, I have taken shows that were written with one emotion and directed it with the opposite emotion. After college, I got a job at Town Hall Theatre, which is a children's theatre in Centerville, Ohio. I have directed many shows with child performers for audiences of children. I have challenged myself by directing a sensory performance, as well as a puppet show where I had to direct children to make puppets come to life."
---
Morris Howard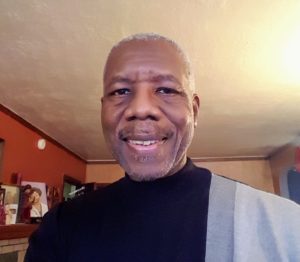 Opportunity: To paint the "Dayton Legends of Funk" vignettes at the underpass at Jefferson Street.
Artist Statement: "Art is something that inspires people through great skill and beauty. My standards are high and I will continue to strive for excellence in every work I create."
---
Shelley Jagow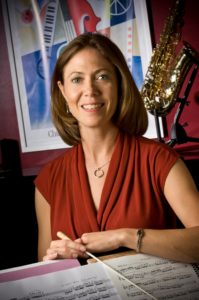 Opportunity: To travel to the World Saxophone Congress in Zagreb, Croatia to perform a multimedia work for saxophone, video/electronics with a message that raises awareness of the refugee crisis.
About Shelley: Shelley is dedicated to making meaningful connections and bringing awareness to social justice issues through music performance. She performs music to bring awareness to select humanitarian issues, while encouraging good citizenship and promoting peaceful strategies.
---
Julie Jones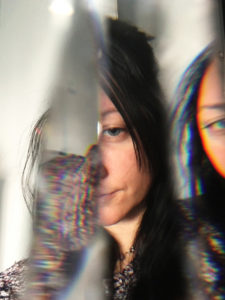 Opportunity: To make new work, edit existing imagery, and create a refined edit of her series, Umbra, which will then be transformed into a professionally designed and printed promotional portfolio for submission to local, regional, and national museums, galleries, and publications.
Artist Statement: "I am simultaneously fascinated by the mundane and the magical as it unfolds in the everyday. Floating somewhere between a dream and memory, my work seeks to expand upon experiences of growing up in the suburban Midwest and familial mythos, as it relates to photographic record and the difference between vernacular depiction and emotional undertone. I am concerned with the effects that photography has upon the individual and community as a psychological tool for defining reality and orchestrating memory. "
---
Amy Kollar Anderson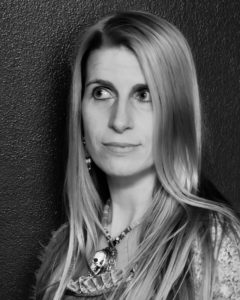 Opportunity: To travel to Vanderbilt University in Nashville to attend "The Fantastic Workshop" to further develop her painting techniques.
About Amy: Amy Kollar Anderson is inspired by natural forms, decorative arts and her love of animals. She combines an eclectic mix of styles, colors and textures into her highly detailed narrative paintings.
---
Annie Lee-Zimerle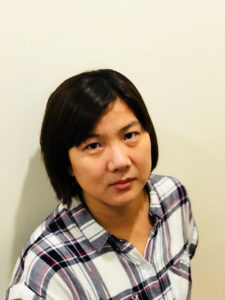 Opportunity: To attend a month-long "Certificate in Green Printmaking: Intaglio" workshop at Zea Mays Printmaking in Florence, Massachusetts, to learn the safe, non-toxic techniques in printing intaglio.
Artist Statement: "My work explores transferring thoughts into tangible forms. These thoughts are often inspired by my personal experience, reflections on domesticity and the mundane of contemporary society. Working from personal experience, I also explore responses I have to certain events that have occurred, small or big, and memories of things, concrete or abstract. They are brought to bear in a delicate narrative to provoke a dialogue between viewers and the work."
---
James McCutcheon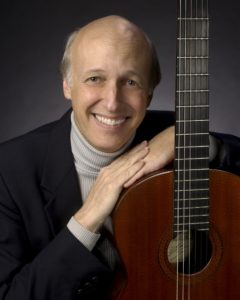 Opportunity: To create and distribute a CD recording of original songs created during school residencies for use by music and science teachers.
About Jim: The recipient of the 2017 Ohio Governor's Award for the Arts in Arts Education, Jim McCutcheon has taught at UD since 1978. He is listed on the Ohio Arts Council Touring Roster, and is guitar advisor to the National Federation of Music Clubs. He has received several grants from the Ohio Arts Council, and received the Prism Award from the Muse Machine in 2002 for his extensive work with children as "The Guitar Man."
---
Marsha Pippenger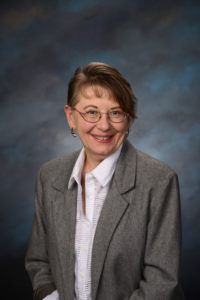 Opportunity: To create, mount and frame papier colle pieces on canvas and papier colle tapestries for exhibition at The Anna Bier Gallery in Greenville, Ohio.
Artist Statement: "I am an artist/maker. I gravitate to color and texture, and papier colle, commonly called collage, is perfectly suited to my philosophy of visual expression. It is at once painting, drawing, sculpture and assemblage. Creating values and dimensions with paper, exploring new materials and combinations of objects to create a unified whole is always an exciting challenge."
---
Danielle Rante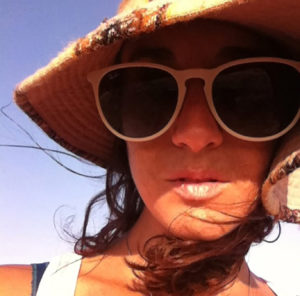 Opportunity: To travel to NES Artist Residency in Iceland to lead a cyanotype workshop, exhibit a new collaborative piece made while on residence, and conduct research for a new body of work.
About Danielle: "The overarching theme in my work looks to science and art as means of investigation- both disciplines attempt to describe and understand the world around us and seek to communicate that vision. I draw equally from reality and invention, incorporating elements of the celestial and terrestrial world to create my mixed media works."
---
Sarah Robertson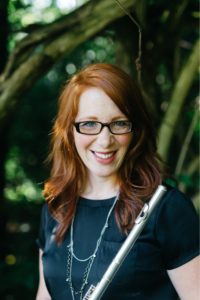 Opportunity: To attend a week-long flute course to receive instruction and inspiration from world-renowned flutists.
About Sarah: Sarah works as a music educator and flutist in the Dayton Area. She teaches general music and band at CHESS Christian School and teaches private flute lessons through her collaborative music studio, Sand Dollar Music.
---
Sharon Short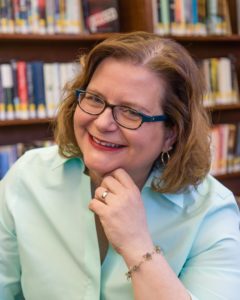 Opportunity: To create a new website for her upcoming novel, The Widows.
Artist Statement: "Writing under the pen name Jess Montgomery, I create history mystery novels. Currently, I am writing a series about Lily Ross, inspired by the true first female sheriff in Ohio in the 1920s. Set in the Appalachian region of Ohio, my novels capture the movements and social issues of the era, which in many ways continue into our own, set against a beautiful yet often harsh background."
---
Shawanda Smith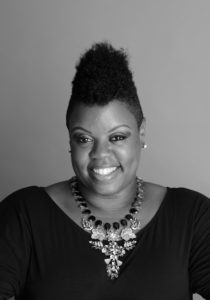 Opportunity: To record an album of original music with a live studio audience, band and background singers.
About Shawanda: Shawanda Smith is a contemporary gospel singer and songwriter from Dayton, Ohio. This Wright State university graduate has been singing since the age of 5, while growing up as a pastor's kid in the local area. She has successfully released music in the past as an independent artist. Her goal is to continue to share great music with God's love to all.
---
Shon Walters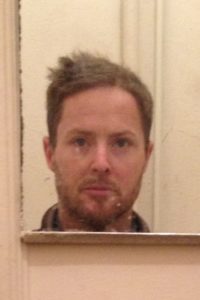 Opportunity: To complete a self-directed artist retreat to focus on completing a new series of shadowboxes. 
About Shon: "I am drawn to working in wood because it can be both soft and rigid at the same time, which describes my interests in the dualities that play out in life. Aesthetically, I am drawn to the elegance of natural forms and derive constant fascination with the world around me."
---
Joel Whitaker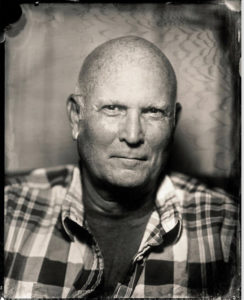 Opportunity: To design and print a catalog of photographs for his October 2018 one-person exhibition at the Dayton Visual Arts Center.
About Joel: "In my photographs I am not looking for the summarizing image of a place or an event but the transitional: the space between completion and collapse, between time and place, knowing and unknowing. I utilize the photographic process as a way to explore this notion as well as the more suggestive and poetic qualities of the medium."
---
Read the original press release on Dayton Local.