Congratulations to the 2022-2023 Special Projects Grantees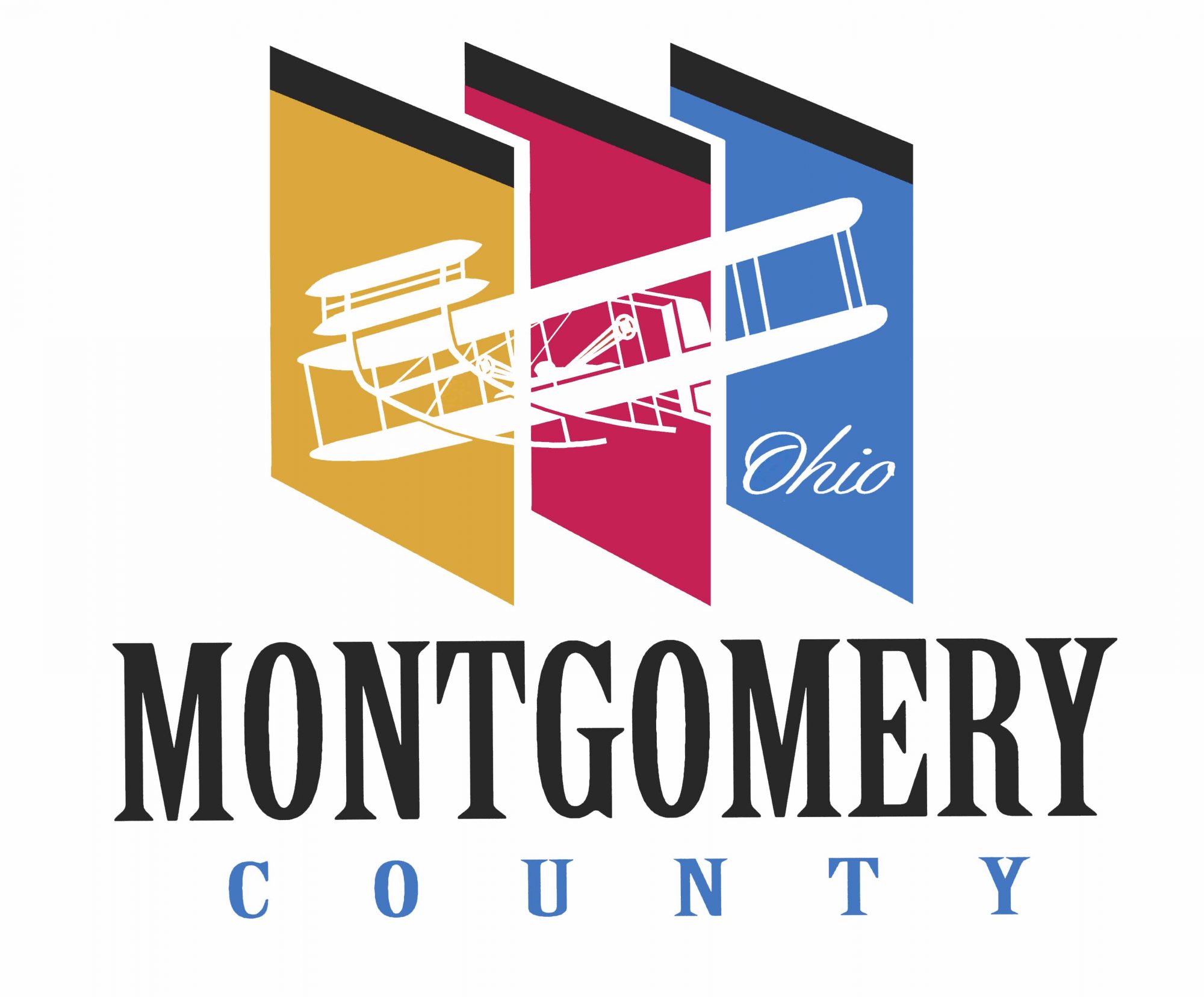 Culture Works and the Montgomery County Arts and Cultural District (MCACD) congratulate the 27 organizations selected to receive funding through the 2022-2023 Special Projects Grant program.
The Special Projects Grant program, which is funded by the MCACD and administered by Culture Works, provides funding for nonprofits, schools, colleges, municipalities, and government agencies to create arts and cultural activities that engage the Montgomery County community. Since 2020, the grants have supported community festivals, performances, exhibitions, public art works, artist residencies, and more. This year, grantees will also complete capacity building projects that lead to organizational growth and sustainability, such as strategic plans, marketing initiatives, and financial coaching.
Based on the recommendations of the 2022-2023 grant panels, these 27 Montgomery County organizations will receive grants totaling $256,139.32 to complete arts and cultural projects taking place through June 2023:
Bach Society of Dayton
Shaping Our Future
The Bach Society seeks to formulate a strategic plan for the next five years, with goals to create a stable, highly capable chorus, expand audiences, and nurture the next generation of choral singers in our community.
---
City of Huber Heights
Brixilated Summer Camp – June 2023
The City of Huber Heights will engage local children in a four-week Brixilated summer camp designed to promote mindfulness, self-care, and social emotional skills through Brixilated's custom Lego® builds, camp experiences, and the creation of a lasting piece of community artwork.
---
Co-op Dayton
Making Space: Sharing Skills and Building Community Through Public Space to Design and Build
Co-op Dayton will launch an initiative to activate the Westside Makerspace's pilot location in the new West Branch Library. Through targeted interviews, a mini documentary, and a zine, they will shine a spotlight on the talented makers of our community who inspire others in Dayton to pursue their interests.
---
Dayton Dance Conservatory Company
Art and Movement for All – September 2022–June 2023
Dayton Dance Conservatory Company will continue and expand an inclusive dance program, Art & Movement for All (AMFA), that provides children with disabilities the opportunity to further develop social, emotional, and physical skills in a safe environment through the discipline of dance.
---
Dayton Dance Initiative
Dayton Dance Initiative Presents, "Making Moves: The CoLAB" – June 2023
Dayton Dance Initiative will expand on their mission of artistic collaboration through an evolution of their annual summer show. "Making Moves: The CoLAB" will pair eight choreographers with artists of different disciplines to create original works of dance.
---
Dayton International Peace Museum
Building Community & Sustainability Through Online Marketing
The Dayton International Peace Museum will launch strategic online marketing initiatives promoting the Museum's new Dayton Courthouse Square location, upgraded art exhibits, educational programming for children and adults, and social enterprise.
---
Dayton Liederkranz-Turner
GermanFest Picnic – August 12–14, 2022
Dayton's oldest German Club, the Dayton Liederkranz Turner, will stage one of Dayton's most authentic ethnic festivals, the 39th Annual GermanFest Picnic, in historic St. Anne's Hill and bring a touch of true German Gemütlichkeit to the Dayton area.
---
Dayton Literary Peace Prize Foundation
Dayton Literary Peace Prize Student Author Series
The Dayton Literary Peace Prize will host the 2022 Dayton Literary Peace Prize Student Author Series program featuring authors Andrew Krivak, the 2012 DLPP Fiction Winner for The Sojourn, and Ben Fountain, the 2013 DLPP Fiction Runner-up for Billy Lynn's Long Halftime Walk. This program is designed to help high school students understand human behaviors and attitudes that foster peace and retain the capability for empathy that will influence their choices and behaviors.
---
Dayton Metro Library
Check Out the Arts — September 30–October 1, 2022
Dayton Metro Library will present Check Out the Arts: a free, weekend arts festival of visual and performing arts, featuring established and emerging local artists and arts organizations, at the Dayton Metro Main Library.
---
Dayton Society of Natural History
Quilted Wildflower Garden: Stitching Together Art, Science, and History
The Dayton Society of Natural History, in partnership with Front Street Global Artists Initiative, will work with local artists to design and implement a quilt-patterned flower and sculpture garden at the Boonshoft Museum of Discovery. The project will pair the uniquely Midwestern symbol of a quilt with native wildflowers and plants in a literal intersection of art, culture, and science.
---
Downtown Dayton Partnership
Art in the City – August 6, 2022
The Downtown Dayton Partnership will hire local artists for Art in the City, a full day of offerings that includes a variety of Dayton's best artistic talent – from painting and drawing to spoken word poetry and dance – all together filling the streets of downtown Dayton.
---
Friends of the Living Arts Center
The Living Arts Center Documentary
The Friends of the Living Arts Center will gather and document oral histories for a documentary that celebrates the legacy and enduring impact of Dayton's Living Arts Center (LAC), which pioneered arts education for local students in the 60s and 70s. The project will also include the painting of a mural on the Todd Avenue façade of 612 Linden Avenue – the modest eastside industrial building that once housed the Living Arts Center programs.
---
Jewish Federation of Greater Dayton
Dayton Jewish Film Festival, Jewish Community Center of Greater Dayton – June 2023
The Jewish Community Center (JCC) of Greater Dayton will present its Dayton Jewish Film Festival (FilmFest) in order to offer outstanding world cinema that promotes awareness, appreciation, and pride to the diversity of the Jewish people and to the community at large with the goal to educate and entertain through evocative, narrative and documentary films that portray the Jewish experience from historic to current global perspectives.
---
The Journalism Lab
The Bureau Journalism Fall Training Series – Fall 2022
The Journalism Lab will work with local residents – 'citizen correspondents' – who are passionate about learning core journalism skills (such as story pitching, writing, audio/podcast, video and photography) through a bi-monthly 'bureau meeting' series.
---
Magnolia Theatre Company
Magnolia Theatre Company 501c3 Status
Magnolia Theatre Company will work with an expert consultant to complete the process of acquiring nonprofit status at the federal and state levels.
---
Musica
Sacred Space
MUSICA will present "Sacred Space," three 90-minute concerts featuring new and existing choral works specifically tailored to reflect the spaces in which they will be performed. In this context, "sacred" is broadly defined: it includes cultural spaces that shape our values, transcendent spaces, and natural spaces. Each concert will feature a mixture of musical styles, sung both a cappella and with instrumentation as appropriate, in a variety of languages.
---
Puerto Rican American and Caribbean Organization (PACO)
2022 Dayton Hispanic Heritage Festival – September 17, 2022
PACO will present the 2022 Dayton Hispanic Heritage Festival, featuring a collection of music, dance, culinary art, and participatory experiences by artists from Montgomery County and beyond. These presentations will showcase the diverse Hispanic cultures and tastes from across the region. The Festival offers a unique Latino artistic experience for audiences of all ages and backgrounds.
---
Signature Educational Solutions
Home of Urban Creative Arts: Building Community and Capacity
Signature Educational Solutions will complete a three-part capacity building project in order to sustain their dedicated arts work and continue cultivating an environment that connects artists' desires for deliberate creation with a community who wants to nurture growing creative voices.
signatureeducationalsolutions.com
---
South Dayton Dance Theatre
Nutcracker Ballet Backdrops
South Dayton Dance Theatre, one of three local pre-professional ballet studios in the Greater Dayton Metro Area, will enhance their version of the beloved ballet classic "the Nutcracker" with new backdrops created by local artists.
---
TheatreLab Dayton (formerly Dare to Defy Productions)
Operations Capacity Building
In order to better serve the community and provide the highest level of artistry and professionalism possible, TheatreLab Dayton will work with Greene River Consulting—a company that specializes in supporting small arts nonprofits in funding, finance, and operations—to build infrastructure to support organizational growth and sustainability.
---
University of Dayton
University of Dayton Galleries Visiting Artist Program
The University of Dayton Galleries Visiting Artist Program will expand to feature four additional visiting artists in the new Index Gallery. The visiting artist exhibitions will be open to the public and will feature artist talks at the Dayton Arcade.
---
Vandalia Youth Theatre
Vandalia Youth Theatre – Capacity Building
The Vandalia Youth Theatre will undertake a capacity building project to develop a strategic plan for organizational growth, increase brand recognition, cultivate community support, and increase accessibility across all facets of the organization.
---
Washington-Centerville Public Library
Artist in Residence at WCPL
Washington-Centerville Public Library will provide professional-level art workshops that showcase the vibrancy of local artists and the creativity of community members.
---
We Care Arts
Community Installation and Outreach
We Care Arts will complete a Community Installation and Outreach series with artists in several locations instructing community members on how to complete projects from paint, paper, and other mixed media materials.
---
Wright-Dunbar Village Neighborhood Association
Wright-Dunbar Village Music Series
The Wright-Dunbar Village Neighborhood Association will create a music series in Oak & Ivy Park—a City of Dayton–owned park in Wright-Dunbar Village. The series will invite all of the Miami Valley to a unique, historically rich part of Dayton to not only enjoy the beauty and uniqueness of Oak & Ivy Park, but to experience a diverse line-up of musical talent in a free, unique, and intimate way.
facebook.com/wrightdunbarvillage
---
YMCA of Greater Dayton
Neighborhood School Center at Edison Elementary
YMCA of Greater Dayton will bring three Muse Machine artists to Edison Elementary during the 2022–2023 school year to collaborate with teachers and students in the creation of curriculum-based art that culminates in a performance for families
---
YWCA Dayton
Art Projects for YWCA Dayton's Victim Services
YWCA Dayton (YW) will partner with We Care Arts to provide art therapy to individuals in the YW's Children's Program, Permanent Supportive Housing, and Center for Survivors of Sexual Violence virtual support group. Through age- and demographic-appropriate art therapy provided by expert We Care Arts Art Instructors, the YW will provide participants with an outlet for fostering self-esteem and self-awareness, cultivating emotional resilience, and reducing and resolving conflict and distress.
---
Learn more about the Special Projects Grant program and how to apply here.