Congratulations to the 2020 Special Projects Grantees
Culture Works and the Montgomery County Arts and Cultural District (MCACD) congratulate the 15 organizations selected to receive funding in the inaugural year of the Special Projects Grant program.
The Special Projects Grant program, which launched at the beginning of the 2020, provides funding for nonprofits, schools, colleges, municipalities, and government agencies to create arts and cultural activities that engage the Montgomery County community. The program is funded by the MCACD and administered by Culture Works, the Dayton Region's united arts fund and arts agency.
Based on the recommendations of the 2020 grant panel, 15 Montgomery County organizations will receive grants totaling $133,925 to complete arts and cultural projects taking place through July 2021. Read about their projects below, and follow Culture Works on Facebook to keep up with announcements throughout the year about how you can get involved!
African American Visual Artists Guild
Project: The African American Visual Artists Guild, in partnership with the Dayton Art Institute, will present Black Heritage through Visual Rhythms–an exhibition of art by artists of African descent.
---
The Blue House Arts
Project: The Blue House Arts will partner with The Front Street Global Artists Initiative to present a four-part visiting artist program that will feature processes and practices that are unusual or unique to Dayton through exhibitions and public talks.
---
Boundless Community Pathways – Spire Arts
Project: Boundless Community Pathways – Spire Arts and the Montgomery County Board of Developmental Disabilities Services (MCBDDS) will collaborate with the Dayton Society of Artists and members of the community on a mural project that allows artists with developmental disabilities and local professional artists groups to combine their talents to beautify Northview Center.
---
CityWide Neighborhood Development Corporation
Project: CityWide Neighborhood Development Corporation will implement the Old North Dayton Park Mural Project to transform an underutilized levee wall into a community asset celebrating the neighborhood's international history and connection to the Mad River.
---
Dayton Dance Conservatory Company
Project: The Dayton Dance Conservatory Company will develop Art & Movement for All, an inclusive dance program that will provide children with disabilities the opportunity to further develop social, emotional, and physical skills in a safe environment through the discipline of dance.
---
Dayton Metro Library
Project: Dayton Metro Library will bring the original musical play Felix and Fiona's Musical Adventure for Third Grade Reading to fifteen elementary schools in the Dayton Public School system. The musical is designed to inspire a love of reading by connecting the written word to art and music for students most in need.
---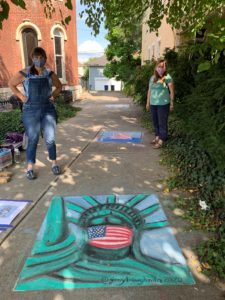 Dayton Society of Artists
Project: The Dayton Society of Artists will present a series of workshops that focus on professional development needs for the practicing visual artist, as well as workshops focused on introducing a medium, technique, or method both to established visual artists and the community in general.
---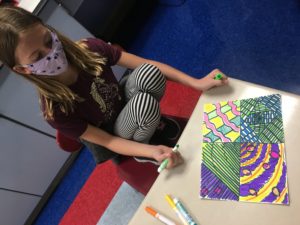 Mad River Local Schools – Brantwood Elementary
Project: Brantwood Elementary will bring artist-in-residence Emma Brown to lead weekly art classes for students. This will be the first time Brantwood has had an art program in the school in at least 23 years.
---
Magnolia Theatre Company
Project: Magnolia Theatre Company will produce an all-female version of the classic Charles Dickens tale A Christmas Carol, adapted for the stage by Patrick Barlow.
---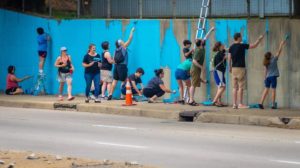 Miracle Clubhouse
Project: Goodwill Easter Seals Miami Valley Miracle Clubhouse–in partnership with The Mural Machine–will complete the Keowee Street LOVE YOU mural to bring awareness to the massive health care crisis that is suicide, to honor those we have lost to suicide, and to support those who have survived.
---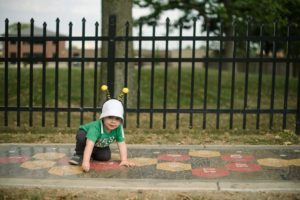 The Mosaic Institute of Greater Dayton
Project: The Mosaic Institute of Greater Dayton will create and install Flight Games–two porcelain tile mosaic game boards that will inspire children and adults to engage with physical activity and history at a local park.
---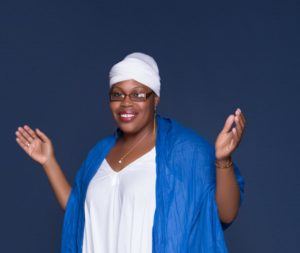 Oral Funk Poetry Productions
Project: Oral Funk Poetry Productions will present The Urban Creative Arts Healing and Performance Symposium–a celebration of culture and diversity in the arts through methods of individual healing, arts education, and performance. This event will further the career goals and healing practices of artists in Montgomery County through a two-day virtual experience.
---
Plaza Theatre Association
Project: The Plaza Theatre Association will present The Adena Teen Film Fest in Miamisburg, Ohio. The festival's primary goals are to encourage audiences of tomorrow to grow a love and appreciation of film and the production processes, and to give voice to the next generation of storytellers.
---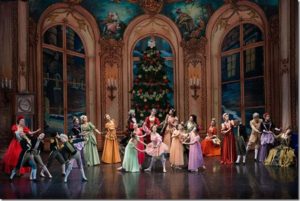 South Dayton Dance Theatre
Project: South Dayton Dance Theatre will fund the creation of new backdrops for their holiday production, The Nutcracker.
---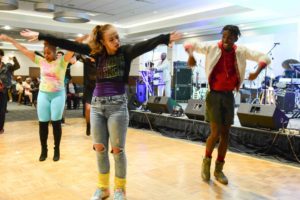 University of Dayton
Project: The University of Dayton will present the 2nd Dayton Funk Music Symposium–a celebration of Dayton's funk music and artists and an exploration of the community's social and cultural history.
---
Learn more about the Special Projects Grant program and how to apply here.