Congratulations to the 2023-2024 Special Projects Grantees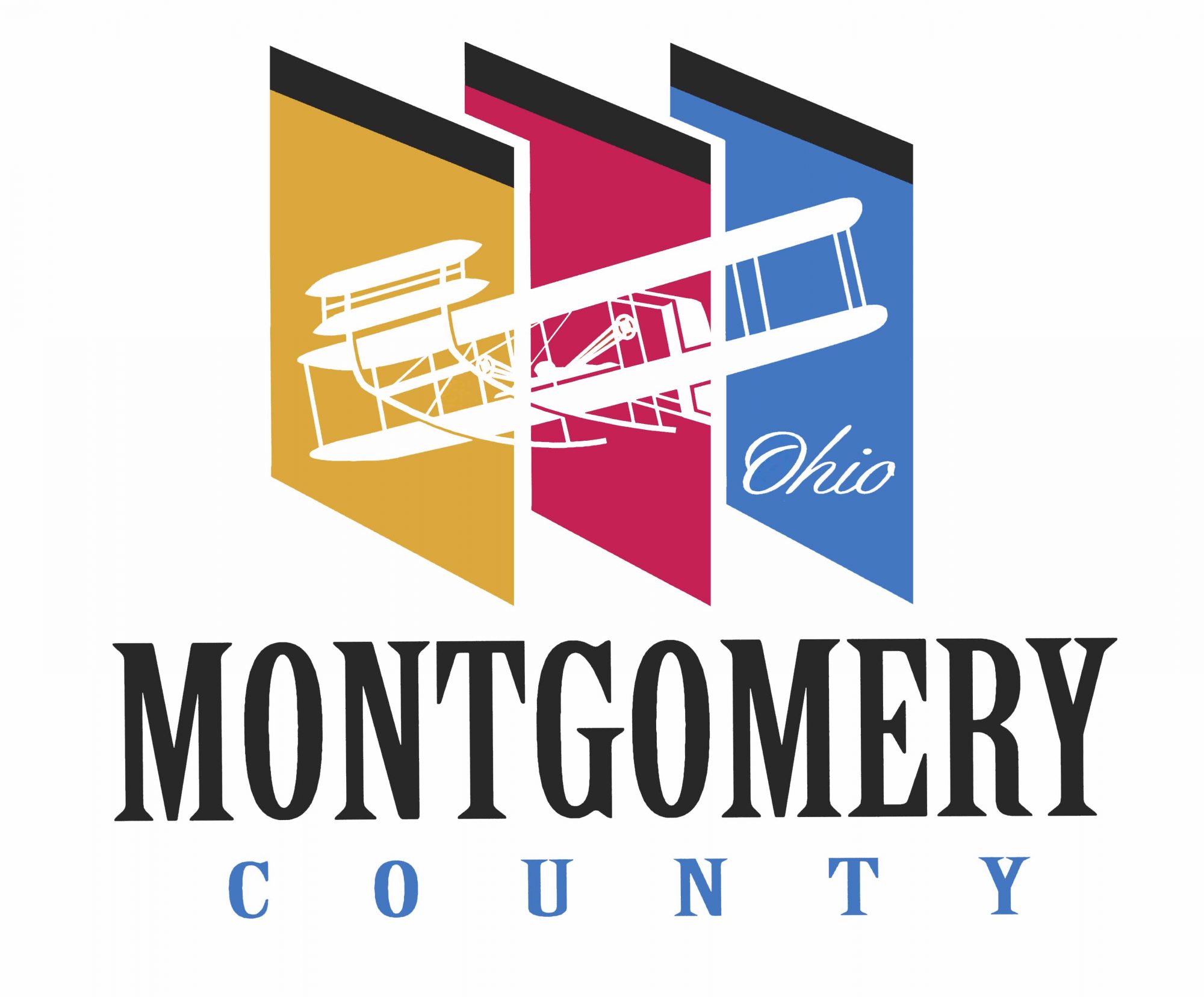 Culture Works and the Montgomery County Arts and Cultural District (MCACD) congratulate the 25 organizations selected to receive funding through the 2023–2024 Special Projects Grant program.
The Special Projects Grant program, which is funded by the MCACD and administered by Culture Works, provides funding for nonprofits, schools, colleges, municipalities, and government agencies to create arts and cultural activities that engage the Montgomery County community. Since 2020, the grants have helped 55 organizations complete projects that have engaged more than 1,800 local artists and 300,000 community members.
Based on the recommendations of the 2023–2024 grant panels, these 25 Montgomery County organizations will receive grants totaling $223,970 to complete arts and cultural projects taking place through June 2024:
African American Visual Artists Guild (AAVAG)
What's New?
AAVAG members and guest artists will create works reflecting on What's New—in their communities, neighborhoods, artistic networks, and personal lives. The exhibit will include a minimum of 26 pieces of art, both 2D and 3D.
---
Bach Society of Dayton 
Paths of Visionaries – Silk Road Concert
The Bach Society of Dayton will present a concert based on music from the cultures that formed and fostered a unique exchange of goods and connections along the historic Silk Road. As a highlight of this concert, the Bach Society will commission a new choral work by an established composer and will premiere two winning choral compositions from their Young Composers Competition, set to selected poems by the famous 13th-century poet Rumi.
---
The Blue House Arts   
Welcome Back: Blue House 2.0
Prior to COVID, The Blue House Gallery was a welcoming and comfortable place for the community to experience contemporary and experimental artwork that challenged notions of what art is and what art can be. Between August 2023 and June 2024, The Blue House Arts will welcome back audiences and host four artists, with one local and one national artist in early fall and one local and one national artist in late spring. Welcome Back: Blue House 2.0 will recreate a space in which artists are supported and audiences are introduced to new and exciting art installations that spark ideas, start conversations, and grow community.
---
British Transportation Museum 
British-Themed Murals
The British Transportation Museum will work with local artist Atalie Gagnet to create four British-themed murals in on the museum's building, located in Dayton's Carillon District.
britishtransportationmuseum.org
---
Chosen Outreach Ministries
Bring Back the Neighborhood
Through a series of workshops, Chosen Outreach Ministries will engage young people in the creative process in order to shape a society of creative, confident, and collaborative individuals. Bring Back the Neighborhood will teach area youth key visual art concepts and techniques with the aim of nurturing their development of motor skills, language skills, social skills, decision-making, risk-taking, and inventiveness.
---
Dayton Dance Conservatory Company
Art + Movement for All
The AMFA Project is an inclusive dance program that provides children with disabilities the opportunity to further develop social, emotional, and physical skills in a safe environment through the discipline of dance. In this unique program, children with a wide range of disabilities and a group of age-matched, neuro-typical peers learn and explore movement in partnership, with the goals of maximizing participation and challenging every dancer to achieve their best through teamwork, creativity, empathy, and discovery.
---
Dayton International Peace Museum
Peace 101: Creating Peace Through Art & Education
The Peace Museum will address pandemic-induced anxiety and depression among middle and high schoolers by offering Peace 101 workshops—a combination of peace-themed lessons and art activities with social-emotional learning objectives. Participating youth will learn more about themselves, the benefits of pragmatism, ways to solve problems, and the freedom to imagine new possibilities.
---
Dayton Liederkranz-Turners, Inc.
Germanfest Picnic
In 2023, Dayton's Germanfest Picnic is celebrating 40 years of bringing a taste of Germany to the Miami Valley. This annual three-day extravaganza of authentic German food and drink, music, costumes, craft vendors, cultural displays, and genealogical assistance draws thousands of visitors to St. Anne's Hill on the second weekend of August each year.  The Germanfest Picnic is most grateful to the Montgomery County Arts and Cultural District and Culture Works for its continuing support.
---
Dayton Literary Peace Prize Foundation
Dayton Literary Peace Prize Student Author Series
The 2023 Dayton Literary Peace Prize (DLPP) Student Author Series program will bring Brad Kessler, a 2022 DLPP Fiction Finalist for North and the 2007 Fiction Winner for Birds in Fall, to Dayton to discuss North for a student audience on Friday, October 20 at 10am in the Kettering Fairmont Auditorium. Any interested school may join, and the membership includes attendance at the author event, books, a curriculum, and more. The curriculum can be used in sections or as a whole plan at the teacher's discretion.
---
Dayton View Triangle Federation, Inc.
ZAPP Mural Preservation and Expansion
This project builds on past efforts to remember Dayton's Funk contributions by repainting and expanding the ZAPP III album cover mural located at the former site of Roger Troutman's Sound Studio on Salem Avenue.
---
Downtown Dayton Partnership
Art in the City
Celebrating its seventh year, Art in the City will showcase a variety of Dayton's best artistic talent–from painting and drawing to spoken word poetry and dance–all together filling the streets of downtown Dayton on Saturday, August 5, from 1 to 7 pm!
---
Gem City Chorus
Capacity Building
Gem City Chorus will hire consultants to update their brand, develop a marketing plan, and mentor and educate the organization's members on effective social media use to increase membership and serve more diverse audiences. Attainment of these goals will improve the organization's artistic, educational, and cultural offerings needed to accomplish its mission.
---
GEM Project Dayton
Art Contest for Suicide Prevention
During the 2023–24 school year, GEM Project Dayton will host its third Art Contest for Suicide Prevention. This contest is designed, created, and run by students, with the help of suicide prevention specialists and artists, and encourages conversations about suicide and mental health among contest participants, their peers, and countless others who see the created artwork. The artwork will be used in suicide prevention presentations that educate people about warning signs, risk factors, and other important information revolving around mental health and suicide prevention.
---
The Greater Dayton LGBT Center
Faces of Pride
The Faces of Pride photo exhibit will portray the diversity within the LGBTQ+ community through a collection of portraits that will be on display at the Greater Dayton LGBT Center for Pride month in 2024. The project aims to show members of the community that there is someone who looks like them, and to help community members feel represented, included, and welcomed.
---
Jewish Federation of Greater Dayton
Dayton Jewish International Film Festival
The Jewish Community Center of Greater Dayton (JCC) will host the 24th Dayton Jewish International Film Festival (FilmFest) in June 2024. The FilmFest offers outstanding world cinema that promotes awareness, appreciation, and pride to the diversity of the Jewish people and to the community at large. The goal is to educate and entertain through evocative, narrative and documentary films that portray the Jewish experience from historic to current global perspectives.
---
The Journalism Lab
The Bureau Fall Journalism Workshop 2023
Over the course of eight online and in-person bi-monthly workshops, the Journalism Lab will train a cohort of Montgomery County residents in core reporting and storytelling skills, such as audio/radio journalism, news and opinion writing, photojournalism, and interviewing skills.
---
Magnolia Theatre Company
Femme Artisan: A Staged Reading Series
Femme Artisan was started in 2017 to present underproduced or unpublished work by female playwrights. In its 2023–24 season, Magnolia will continue this tradition by producing three shows that demonstrate joy, including one show in partnership with the AGE (Age and Gender Equity in the Arts) winner of their Legacy Playwriting Grant.
---
Montgomery County ADAMHS Board/Montgomery County Prevention Coalition
Fostering Connections Through Positive Art Messaging
Fostering Connections through Positive Art Messaging will produce four murals with suicide prevention messaging throughout Montgomery County. This project will create opportunities to utilize our young people as leaders, involve our older adult population, create a dialogue around the importance of mental health, and leave a lasting impression on the community.
---
MUSICA
Musical Mosaic
In 2023–24, MUSICA will create four concerts of choral music highlighting themes of inclusion, diversity, and equity. The performances will feature works by underrepresented groups of choral composers in a variety of languages, making these beautiful but often overlooked pieces once again accessible to educators as well as audiences.
---
Preservation Dayton, Inc.
Santa Clara Business District Storefront Murals
This project aims to bring pride and vibrancy back to one of Dayton's Most Endangered Properties, the Santa Clara Business District. Preservation Dayton will reintroduce artist renderings of historic storefronts to show residents what their neighborhood could look like again in the future.
---
Puerto Rican American and Caribbean Organization
2023 Dayton Hispanic Heritage Festival
The 2023 Dayton Hispanic Heritage Festival will present a collection of music, dance, culinary art, and participatory experiences by artists from Montgomery County and beyond. These presentations will showcase the diverse Hispanic cultures and tastes from across the region. The festival offers a unique Latino artistic experience for audiences of all ages and backgrounds.
---
Trotwood Madison City School District
Arts Integration into Elementary and Middle School at Trotwood Madison
This arts integration program aims to increase student academic and social-emotional performance outcomes through arts instruction for students. An artist-in-residence will work with students in grades 2–8 to empower them to become motivated and inquisitive learners through the practice of visual arts.
---
University of Dayton
University of Dayton Galleries Visiting Artist Program
The University of Dayton Galleries will expand their visiting artist program to benefit local artists, arts-engaged members of the public, and other local institutions. Four exhibitions will bring nationally exhibiting artists to the University of Dayton's Index Gallery at the Dayton Arcade and will feature educational artist talks that are open to the public.
---
Washington-Centerville Public Library
Storytelling Workshop
Washington-Centerville Public Library will offer a series of free storytelling workshops for adults with a culminating performance open to the public in collaboration with LORE Culture LLC. These workshops support the Library's vision of bringing together information, people, and ideas to create a vibrant community.
---
YWCA Dayton
Art Projects for YWCA Dayton's Victim Services
Through age- and demographic-appropriate supportive art programming provided by expert We Care Arts Art Instructors, YWCA Dayton will provide individuals in its Shelter and Children's Program and Permanent Supportive Housing with an outlet for fostering self-esteem and self-awareness, cultivating emotional resilience, and reducing and resolving conflict and distress.
---
Learn more about the Special Projects Grant program and how to apply here.