Montgomery County Grant Program Expands Support for Artists
Monday, August 7, 2023, Dayton, OH – The Artist Opportunity Grant program is back in 2023 with $60,000 available to foster the professional growth of local artists.
Montgomery County artists can use Artist Opportunity Grants to create new works and pursue imminent opportunities for professional development, such as residences, apprenticeships, and skill-building workshops. Since 2016, the program has awarded more than $220,000 to 77 artists to complete career-advancing projects. This year's grants will support projects happening between January 1 and December 31, 2024.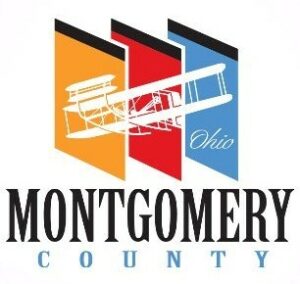 The Artist Opportunity Grant program is funded by the Montgomery County Arts & Cultural District (MCACD) and administered by Culture Works, the Dayton Region's local art agency and united arts fund. In this cycle, the maximum grant amount has increased from $3,000 to $5,000 and there is greater flexibility in how funds can be used. Artists applying for funding to create new works will now be able to use up to 20% of awarded funds to offset the cost of their time.
It is important for the community to support artists according to Matt Dunn, MCACD Executive Director. "As an economic sector, the arts contribute to our quality of life and our economy," Dunn said. "Yet, at the same time, artists and many creative professionals struggle to cover their expenses."
To support applicants, Culture Works will host a virtual information session on August 15th, project ideation sessions on August 22nd and 24th, and grant writing workshops during the application period. Additionally, applicants will have the opportunity to request a free consultation to gain feedback on their applications before submitting.
"Empowering local artists to grow and express themselves through their art benefits the community as a whole," said Lisa Hanson, President & CEO of Culture Works. "The continued support of Montgomery County and their commitment to artist development inspires Dayton Region artists to evolve in their artistic practice and, in turn, enrich our lives."
Artists can apply through the Culture Works website, cultureworks.org, beginning August 7th. The deadline to apply is October 6th. In November, an independent panel of artists, arts administrators, and other knowledgeable community members will review applications and make funding recommendations at a virtual public meeting.
For full program guidelines, key dates, and more about the Artist Opportunity Grant program, visit cultureworks.org.
#          #          #
ABOUT CULTURE WORKS
Culture Works is the funding, advocacy, and service organization that passionately inspires, supports, and sustains arts and culture in the Dayton Region. As the united arts fund and arts service agency for the Dayton Region, Culture Works believes that creating and maintaining a vibrant and attractive community filled with quality arts brings measurable and immeasurable value to our citizens. From providing inspiring educational opportunities for our children, to attracting and retaining employees in our region, to adding beauty and entertainment to our lives, arts and culture reflect all the best and most beautiful parts of who we are.
ABOUT THE MONTGOMERY COUNTY ARTS AND CULTURAL DISTRICT
The MCACD is a special purpose unit of Montgomery County government. Montgomery County believes the arts play a valuable role in our quality of life, education, workplace creativity and more. The arts can also build community and break down barriers by bringing people together for common experiences and to share in each other's culture.