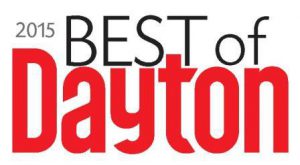 The Best of Dayton Party is back for 2015, and a portion of proceeds from this year's event will benefit Culture Works!
Hosted by Dayton Magazine, the Best of Dayton Party is a night of food, fun, and excitement where dozens of Dayton businesses show off their best products and services, and you decide who deserves to be named Best of Dayton. Hundreds of Dayton Magazine readers and the general public have nominated their favorite places to eat, shop, and have fun in Dayton. See who's in the running for this year's awards and buy tickets to the event here.
Admission is $20.00 in advance ($25 at the door) and includes two drink tickets, a sampling of food and products from the Best of Dayton finalists, and a ballot to vote for your favorites.
What: Best of Dayton Party 2015
When: October 29, 2015 – 5:30-8:30PM
Where: Dayton Convention Center
We'll see you there!