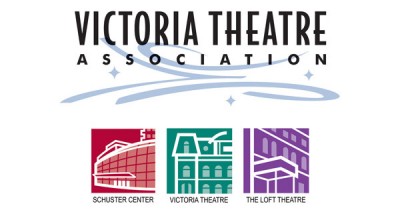 Have you ever wondered how the Dayton Region's arts organizations put together such outstanding programming year after year? At Victoria Theatre Association's monthly Mid-Day Arts Café, you can hear from the creators and performers themselves, ask your burning questions, and even get a sneak peek of upcoming shows!
Victoria Theatre Association is offering Passport to the Arts members $2 off the regular ticket price of $15 for the 2015-2016 Mid-Day Arts Café season:
Dayton Gay Men's Chorus
Tuesday, October 27, 2015
Dayton Ballet (DPAA)
Tuesday, November 17, 2015
Muse Machine
Tuesday, December 8, 2015
Dayton Philharmonic Orchestra (DPAA)
Tuesday, January 5, 2016
Dayton Opera (DPAA)
Tuesday, February 23, 2016
Dayton Contemporary Dance Company (DCDC)
Tuesday, March 1, 2016
Stivers Dance Ensemble
Tuesday, April 12, 2016
Metaphorically Speaking
Tuesday, May 24, 2016
Each ticket includes a box lunch from Citilites, an interactive performance and Q&A from that month's featured arts organization, and discounted parking in the Arts Garage. Lunch begins at 11:30am and the presentation runs from 12-1:00pm. All events take place at the Schuster Center.
To take advantage of your Passport discount and order tickets to the next Mid-Day Arts Café, call Ticket Center Stage at 937-228-3630. Pick up your tickets at the Schuster Center Box Office before the event, showing your valid Passport Card at that time. Tickets are limited.
To learn more about Mid-Day Arts Café, visit victoriatheatre.com.