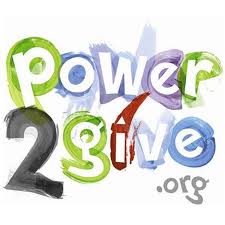 When over 120 nonprofit professionals show up for an 8:30am meeting on a frigid morning, you know there's something major about to happen. That was the scenario on January 23rd when Culture Works introduced an online giving model, power2give, designed to connect donors with projects they are passionate about, at a breakfast meeting at the CareSource Headquarters in Downtown Dayton.
Originated in Charlotte, North Carolina after their united arts fund sustained a 36.8% drop in one year in 2008, this model has now been successfully implemented in over 20 markets, including Cincinnati, Columbus, and Indianapolis. Nationwide, power2give has raised more than $4.75 million since it began in Charlotte in August 2011, supporting more than 1,927 projects and 21,235 donations. The CareSource Foundation is serving as the founding partner to bring this initiative to Dayton.
Cathy Ponitz, CareSource Foundation Executive Director, explained to attendees that their interest in the project stemmed from its ability to allow all nonprofits in the Dayton Region to post projects of a cultural nature, not just arts organizations. "Creating innovative ways to fund important nonprofit projects helps us sustain organizations that are so important to the fabric of this region," said Ponitz.
The DP&L Foundation has also stepped up to become major supporter for the launch of the program, with a $50,000 match to funds donated through the online site. We are pleased to provide the first matching grant for the Dayton Region power2give site," said Holly Wiggins, DP&L Community Outreach Manager, "By enabling individuals to contribute to projects and programs of their choice, power2give creates a more engaged community and helps fulfill our vision for a more vibrant region. This program reaches beyond the traditional donors in our community. We are honored to offer the power of matching funds to power2give." Montgomery County Arts & Cultural District will also be providing $10,000 in matching funds.
Perry Mixter, from the Charlotte Arts & Science Council, in town to train interested nonprofits following the breakfast meeting, shared some pretty impressive statistics with the group. In Louisville's first year using the crowdfunding model, 81% of the donors were first time arts donors and the average gift was $50. Projects of $10,000 and under will be presented for up to 90 days and Culture Works will collect funds and grant them to the arts group within 15 days of a project closing.
The site will launch March 6, with a pre-launch event at the Dayton Art Institute on March 5 from 5:30 to 7 pm. The community is invited to attend. RSVP to info@cultureworks.org. And stay tuned for more information about power2give.