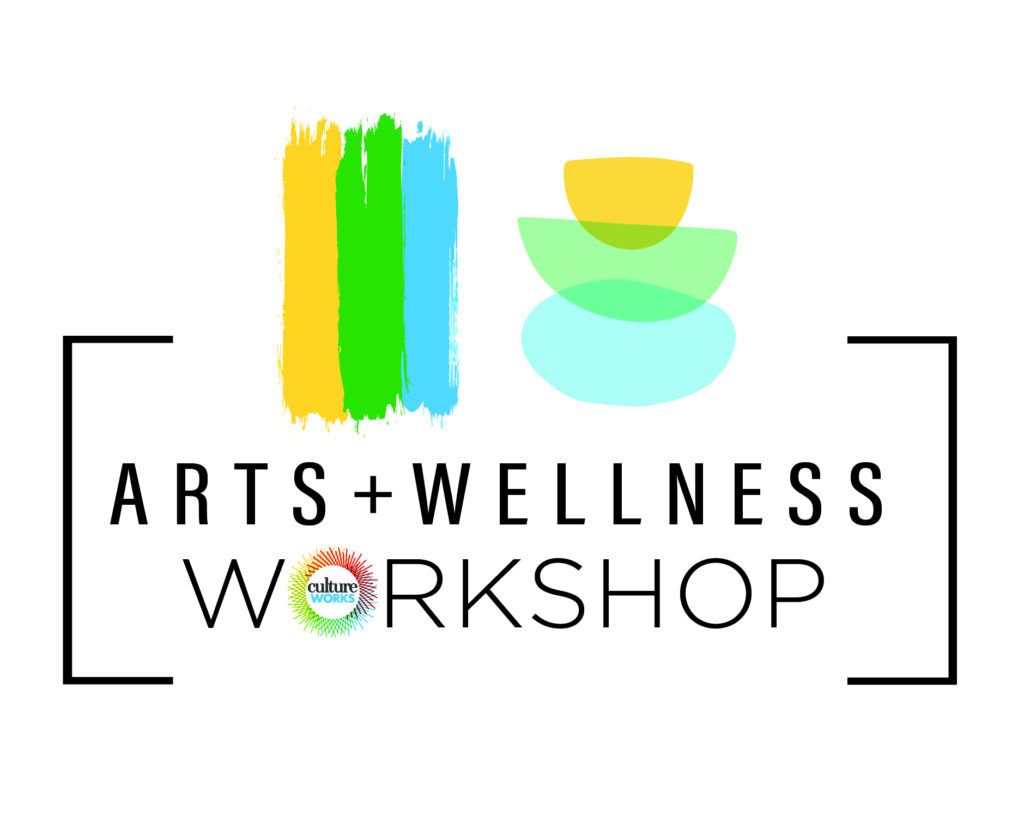 Culture Works is excited to host a workshop exploring the connections between arts and wellness!
This event is free, but registration is required.
Wednesday, April 13 - Business & Community Track
9:30am to 3:00pm
Tuesday, April 12 - Artists & Creatives Track | Registration is now CLOSED.
To change your RSVP, please click here to email Dorie Watts,
Director of Program Operations & Advocacy.

About the Event
We have known for decades that exposure to and experience with the arts play a part in both mental and physical wellness. Most health organizations have at least a small component of arts & music therapy active in their hospital settings, and most business organizations understand that including visual art pieces throughout their work spaces and buildings is not only aesthetically pleasing but can serve as a mentally soothing focal point for employees and visitors. The pandemic has heightened awareness of the impact of the arts, demonstrating the real effect on employee mental health and morale.
Tuesday, April 12 - for Artists & Creatives
Day One will be tailored for artists and creatives and will provide training on meaningful impacts, teaching artists and creatives to use their artistic skills to provide support in workplace and similar settings. This workshop will allow artists to gain skills to support their creative outreach and expand the resources available to the community, impacts that are good for our region's residents.
Led by Ashley Hall, founder of Longy School of Music of Bard College's innovative career coaching program, along with accredited Art, Music, and Movement therapists from the Cleveland Clinic's Arts & Medicine program and the Dayton region, this workshop will teach attendees how to provide  wellness services and how to build their own wellness workshops by giving them basic skills in art/music/movement therapy measures emphasizing what aspects of art participation offer the most benefit. Full day attendance is required.
Following the Day 1 workshop, those attendees who wish to create their own wellness arts-based program may register with Culture Works as a workshop provider to be scheduled into workplace settings as paid providers for the business community.
The Day 1 Workshop for Artists and Creatives will be held in the lower level of the Arcade in The Tank, inspired by CenterPoint Energy. A light breakfast and lunch will be provided. Limited to 75 attendees.
Wednesday, April 13 - for the Business Community
Day Two will be tailored for businesses and community leaders. Led by accredited arts therapists Dr. Tamara Shella and Dr. Debbie Bates from the Cleveland Clinic Arts & Medicine program alongside music therapist Sarah Miller, movement therapist Anson Lampe, and artists Misty Brown and Joyce McCartney, this workshop will help attendees learn the direct connection between the arts and employee wellness in any setting, and patient/client wellness in a healthcare setting. Included in the program will be examples of how the arts can be utilized to improve mental health and well-being in the workplace, evidence of the benefits in improved employee engagement including increased productivity and creativity, and the financial benefits including lessened employee absenteeism and lower health costs. The participants will have an opportunity to enjoy hands-on experiences in art, music, and movement therapies.
Breakout discussions will include a focus on arts therapy for those working in the healthcare industry, which has been heavily impacted by the pandemic over the last two years. Drs. Shella and Bates will moderate this conversation and share their successes with Cleveland Clinic's outstanding Arts & Medicine program.
View the Agenda for Day 2 HERE.
Due to the nature of this workshop, full day attendance is required. A light breakfast and full lunch will be provided to attendees.  Limit of 100.
Day 2 events will be held in the Dayton Arcade Rotunda, lower level, and third floor.
This program is made possible and free to attendees by generous funding from Montgomery County with additional support from CareSource.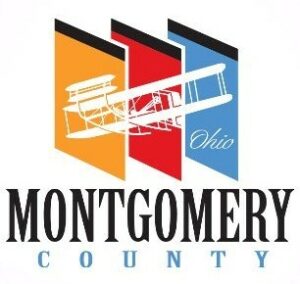 Our Presenters