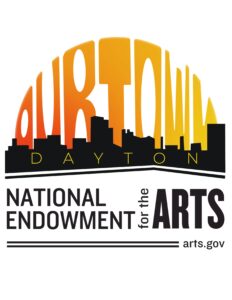 About the Program:
Culture Works has received an Our Town grant from the National Endowment for the Arts.  Our Town is a creative placemaking initiative that uses project-based funding to support activities that integrate arts, culture, and design into local efforts that strengthen communities.
The Entrepreneurs:
A key component of our project is a professional development program, which provides emerging artists with coaching in entrepreneurial skills and community engagement. The development of a creative placemaking installation/event serves as a neighborhood articulated, culturally relevant, creative work and a capstone hands-on experience for the emerging artist group. Culture Works has selected a team of established artists with experience in business and community projects to share their experiences and offer mentoring throughout the training and community-based work to foster artist and program success.
Meet the Mentors:
---
Placemaking:
The neighborhood partner for this project is undergoing its own transformation. Edgemont, which is part of Dayton's redevelopment plan, is not unusual for a distressed rustbelt city urban neighborhood. Census data reveals the population to be 85% black, with 30% of area adults not holding a high school diploma, and a crime rate 151% higher than the national average. Like many neighborhoods in the city's West Dayton redevelopment plan, Edgemont was once a bustling community with a neighborhood business district. Now many of those businesses are shuttered, and Edgemont's residential streets are isolated between industrial and vacant industrial sites. What is unusual is that Edgemont residents aren't waiting for redevelopment. They have created an active and engaged community organization, The Edgemont Community Coalition, that seeks to address the issues facing urban residents and is making change.
Community:
To assist in that change, special outreach efforts are being made to encourage emerging artists from our partner community to participate in the training program. This community is predominantly black and socio-economically challenged. Culture Works believes that targeted training for entrepreneurship and community engagement to artists from this demographic will empower a greater diversity of voices in the Dayton Region arts community. Secondly, but no less important - local artists build local resources. These trained community engagement artists will be key community partners, using their creative skills to assist their neighbors in imagining possible futures and in communicating their neighborhoods' cultural heritage to the larger community.
Program artists will visit the proposed project site, The Edgemont Solar Garden, guided by members of the neighborhood coalition, who maintain the site. The artists will participate in two community meetings, then present project proposals at a third community meeting. Members of the Edgemont community will decide which proposals are implemented. The artists will initiate project installations in August 2023, at the start of year two, with community involvement. Completed projects will be installed/performed in the spring of 2024. The installations will be finalized at a public ceremony that draws attention to the Edgemont Solar Garden, sustainability, food scarcity and neighborhood interdependence—all key issues being addressed by the Greater Edgemont Community Coalition.
Engagement:
This project has already generated excitement about the potential impact of fostering creative artist entrepreneurship, building a network for ongoing creative placemaking, demonstrating creative collaboration in action to the Edgemont and the wider Dayton community, exploring and expressing the cultural identity and sense of place of the Edgemont community, and producing community-based works of artistic excellence to installed/performed in the Edgemont Solar Garden.
Culture Works' overarching goal, and we believe, the best evidence of long-term impact, will be the establishment of a mechanism for creative placemaking. By building a trained, engaged network of creatives interested and able to design, plan, build, oversee and install/perform community inspired works, Culture Works is investing resources to improve the lives of our creatives and the lives of the communities they engage. The best measure of our program success will be a commitment among all the partners to replicate the Edgemont project in other communities in Dayton.
Get Involved:
Are you a pre-professional artist who wants to earn a living through your creative work? Our Town Dayton is an ideal opportunity for you to learn from other local professional artists while participating in a community-based art project. You will gain valuable insight into the business-side of being an artist, and you will help transform a part of our community. Space is limited, so sign up today!
Applications for this program will be accepted through the end of business on Tuesday, January 10, 2023. Artists who are selected to continue with the program will be notified by January 15, 2023.