National Arts Researcher Coming to Dayton on September 18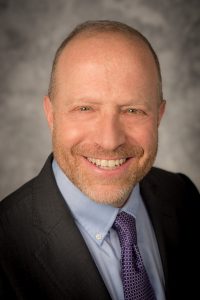 Randy Cohen, Vice President of Research and Policy at Americans for the Arts, will present the latest national research on the economic impact of the arts at the Arts & Economic Prosperity 5 Town Hall Meeting on September 18th from 3:30–5:00pm at the Dayton Metro Library Main Branch.
Arts & Economic Prosperity 5 (AEP5) is the most comprehensive economic impact study of the nonprofit arts and culture industry ever conducted in the United States. Throughout 2016 and early 2017, the Dayton Region's united arts fund, Culture Works, administered the local study efforts in Clark, Greene, Miami, and Montgomery Counties. Culture Works gathered financial data from 113 cultural nonprofits and coordinated audience surveying at events throughout the region.
The study results, which were released in June, show that the nonprofit arts and culture industry generates $213.7 million in economic activity in the Dayton Region every year, supports 8,829 full-time equivalent jobs, and generates $23.9 million in local and state government revenues.
AEP5 comes at a critical time, as funding for the arts has been the focus of national attention and debate in recent months. "The results of AEP5 send a strong message to legislators that continuing to invest in the arts is the right decision for our communities," said Lisa Hanson, Executive Director of Culture Works. "There's a movement building across the country. Businesses are using the arts to inspire employees, stimulate innovation, and foster creative collaboration. What an opportunity to hear Randy Cohen speak first-hand about how the Dayton Region stacks up nationally within this movement and how we can maximize business strategies by looking at arts and culture through a different lens."
In addition to playing a key role in Arts & Economic Prosperity 5, Cohen recently published Americans Speak Out About the Arts—one of the largest national public opinion studies about the arts ever conducted. He has also served as a policy specialist for the National Endowment for the Arts and led the development of the National Arts Policy Roundtable, an annual convening of leaders who focus on the advancement of American culture, in partnership with Robert Redford and the Sundance Institute.
Cohen's presentation at the Arts & Economic Prosperity 5 Town Hall Meeting will provide an opportunity for arts administrators, business leaders, government officials, and the general public to learn more about the critical role the arts play in economic growth. To celebrate the Dayton Region's vibrant arts community, the event will begin with a short performance by the internationally acclaimed Dayton Contemporary Dance Company.
More information about the event is available at cultureworks.org/research.