Dayton Region's Nonprofit Arts and Culture Industry Generates $213.7 million in Local Economic Activity and Supports 8,829 Jobs Annually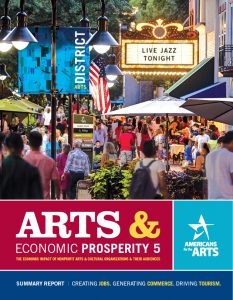 The nonprofit arts and culture industry generates $213.7 million in annual economic activity in the Dayton Region—supporting 8,829 full-time equivalent jobs and generating $23.9 million in local and state government revenues, according to the Arts & Economic Prosperity 5 national economic impact study. The most comprehensive economic impact study of the nonprofit arts and culture industry ever conducted in the United States, Arts & Economic Prosperity 5 is a project of Americans for the Arts administered in the Dayton Region by Culture Works.
Throughout 2016, Culture Works worked with cultural nonprofits in Clark, Greene, Miami, and Montgomery Counties—the study area defined by Americans for the Arts—to gather data on spending by the organizations and their audiences. Results show that Dayton Region nonprofit arts and cultural organizations spent $95.2 million during fiscal year 2015. This spending is far-reaching: organizations pay employees, purchase supplies, and contract for services within their community. Those dollars, in turn, generated $76.9 million in household income for local residents and $10.7 million in local and state government revenues.
"Arts and cultural experiences have a transformative effect on the individual," said Culture Works Executive Director Lisa Hanson. "Participating in the arts brings about personal enjoyment, intellectual stimulation, and an even greater sense of civic responsibility. Now, with AEP5, we have clear evidence that the impact of the arts extends far beyond the personal level. A healthy arts industry and a culture of creativity are essential ingredients for a vibrant and livable city, and we're fortunate to have such a variety of amazing high quality arts experiences here in the Dayton Region. Our arts industry is a strong economic driver with the power to transform our entire community."
As the System Vice President and Chief Government Affairs Officer for Premier Health, Julie Liss-Katz has seen the critical role the arts play in economic development firsthand. "The arts not only help strengthen our local economy, but they help us recruit physicians, executives, and staff that are not only looking for state-of-the-art hospitals but a community in which their families can live, work and play," she explained. "Premier Health has always gone beyond the walls of our hospitals and into the communities we serve. We feel that investing in our arts community will produce long-term benefits such as a healthier, better educated population, a stronger economy, a more creative workforce, and safer neighborhoods."
Nationwide, Arts & Economic Prosperity 5 reveals that the nonprofit arts industry generates $166.3 billion in economic activity every year, resulting in $27.5 billion in federal, state, and local tax revenues. In addition, it supports 4.6 million full-time equivalent jobs and generates $96.1 billion in household income.
"This study demonstrates that the arts are an economic and employment powerhouse both locally and across the nation," said Robert L. Lynch, president and CEO of Americans for the Arts. "A vibrant arts and culture industry helps local businesses thrive and helps local communities become stronger and healthier places to live. Leaders who care about community and economic vitality can feel good about choosing to invest in the arts. Nationally as well as locally, the arts mean business."
Arts Industry Supports Local Businesses
In addition to spending by organizations, the Dayton Region's nonprofit arts and culture industry leverages $118.5 million in event-related spending by its audiences. As a result of attending a cultural event, attendees often eat dinner in local restaurants, pay for parking, buy gifts and souvenirs, hire babysitters, and pay for lodging. In the Dayton Region, an average event attendee spends an additional $19.71 on top of the cost of admission. In total, cultural event-related spending supports 3,758 full-time equivalent jobs and generates $13.2 million in local and state government revenues—above the median of similar-sized study regions.
"Arts activity creates local jobs and generates millions in business revenues," said Debbie Lieberman. "With $213.7 million generated by the arts and culture sector, the arts are one of the Dayton Region's most valuable assets and play a critical role in economic development. As a Montgomery County Commissioner, I understand the connection between the arts industry and economic activity in our community."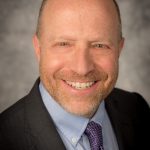 Culture Works has invited Randy Cohen, Vice President of Research and Policy at Americans for the Arts, to come to Dayton to speak to arts leaders, business leaders, and the general public about the national study results. Interested community members are invited to attend a town hall meeting on Monday, September 18, 2017 from 3:30-5:00p.m. in the Theatre Off Third at the Dayton Metro Library Main Branch. For more information about the Dayton Region Arts & Economic Prosperity 5 study results, or to RSVP for the town hall meeting, visit cultureworks.org/research.