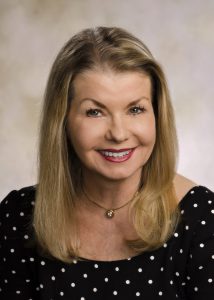 The President and CEO of Culture Works, Martine Meredith Collier, will step down at the end of December after spearheading a community cultural planning process that resulted in Culture Connects 20/20—a cultural roadmap for the Dayton Region to be implemented over the next decade.
Collier has accepted the position of Executive Director of the Arts Council of Hillsborough County in Tampa, Florida, and will begin work there in January. Collier will remain at Culture Works through November and December of this year to assist in both finding her replacement and completing the Culture Works Strategic Plan which is currently underway.
"Martine has achieved a great deal in her five-and-a-half-year tenure," said Steve Petitjean, Culture Works Board Chair. "In addition to the completion of Culture Connects 20/20, Martine provided oversight for the development of an outcome-based grant process and relocated the Culture Works offices to a more accessible location in the Premier Health building at the corner of Main and Second streets."
Collier joined Culture Works in March 2011 and relocated to Dayton from Seattle, where she worked for Grantmakers in the Arts, the national association of arts funders.
"The Culture Works Board will develop a transition strategy to be fully in place by the time Martine leaves at year-end," said Petitjean. "We are in the final phase of a Strategic Planning process that will help to guide this effort." Collier will stay involved in the process for the remainder of her time in Dayton, which, Petitjean added, "speaks to the fact that Culture Works is still very much a part of who she is."
"The Cultural Plan that we developed through community input is robust and probably one of the best such plans in the country," Collier said. "The Strategic Plan currently under development will lay out a five-year strategy for the implementation of Culture Connects 20/20."
She added, "The current staff of Culture Works is one of the best that I have ever worked with, and the Board has shown incredible vision. I am confident that the futures of Culture Works and the arts community in the Dayton Region are bright."