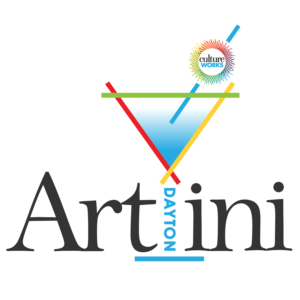 Who has the best tasting martini in the Dayton Region? Who has the most creative martini? Find out at the second annual Artini Dayton!
Thursday, September 19, 2019
5:30pm – 8:00pm (VIP tickets)
6:00pm – 8:00pm
The Grande Hall at Liberty Tower
120 West Second Street; Dayton, OH 45402
Sample uniquely crafted martinis from local bars and restaurants and vote on your favorites in each category. As you become immersed in this competition of flavors and colors, you will also learn about and connect to the artistic and cultural offerings in our community that Culture Works supports each and every year.
Featuring music from the Deron Bell Band as well as live art from Jes McMillan/The Mosaic Institute of Greater Dayton and Boy Blue. Both completed pieces will be up for raffle at the event, so you could come home with a beautiful piece of art from a local artist!
Held in the historic Grande Hall at Liberty Tower, the event will feature music, light fare, and prizes for our winning artisans. Easy parking at The Arts Garage across the street.
Purchase your tickets via Planned2Give HERE!