culture works
dayton artist stream
partnership

Galleries and theatres might be closed, but local artists Christopher Hahn and Jenna Valyn of The Playground Theatre have created a place where "Creativity Is Always Streaming." The Dayton Artist Stream Facebook page provides a space for local artists to share their creations—from musical performances and poetry readings to visual art demonstrations.
Culture Works is pleased to be able to sponsor a limited number of these virtual performances as a way to support the struggling local artist community and promote our ongoing Campaign for the Arts fundraising effort. Selected videos will be shared on the Dayton Artist Stream Facebook page as well as Culture Works social media accounts. We are excited to share that we now have been provided additional funding courtesy of the Montgomery County Arts & Cultural District, so we are able to sponsor even more virtual performances!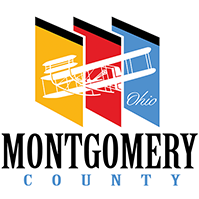 Artists and creatives who are interested in submitting a video for sponsorship consideration can find out more information HERE.
Read the Sponsored Video Requirements HERE.
Ready to upload a video for consideration? Complete the submission form and upload to Dayton Artist Stream here: daytonartist.stream.